Diamonds found at Canadian Gold Deposit
October 13, 20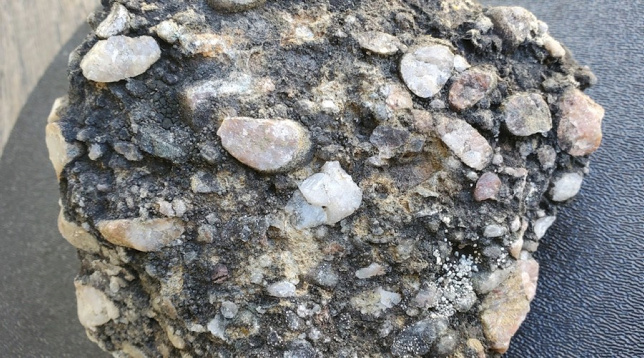 (IDEX Online) - Diamonds discovered at a gold deposit in Canada hint at a large and untapped reserve, say researchers.
They are in sediments that are "an exact analog" of those in South Africa's famous Witwatersrand Goldfields, replicating the extremely rare combination of gold and diamonds in the same place.
Experts from the University of Alberta were astonished by the find at outcrop at Nunavut, the most northerly territory of Canada.
"My jaw hit the floor," said Graham Pearson, researcher in the Faculty of Science and Canada Excellence Research Chair Laureate in Arctic Resources.
"Normally people would take hundreds of kilograms, if not tons of samples, to try and find that many diamonds.
"We managed to find diamonds in 15 kilos of rock that we sampled with a sledgehammer on a surface outcrop.
"Diamonds and gold are very strange bedfellows. They hardly ever appear in the same rock, so this new find may help to sweeten the attractiveness of the original gold discovery if we can find more diamonds."
The diamonds recovered so far are too small to be economic - less than 1mm diameter - but they occur in ancient sediments that are an exact analog of Witwatersrand, which has produced more than 40 per cent of all the gold ever mined worldwide.
Pic courtesy University of Alberta shows pebbly rock containing the rare combination of gold and diamonds