Alrosa Donates $11.5m to Social Fund
February 21, 21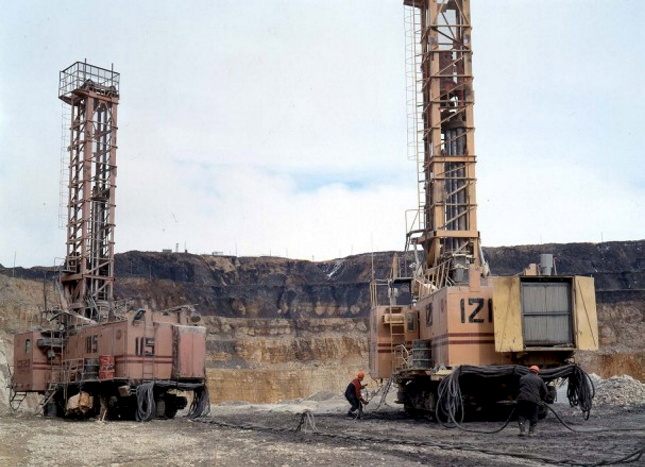 (IDEX Online) - Alrosa says it has allocated $11.5m this year towards a social fund for residents in Yakutia (Republic of Sakha), one of its main areas of operation.
The money will go towards building new cultural, educational, healthcare, and sports facilities, as well as environmental protection.
The Russian state-owned miner, which has open-pit, underground mining and alluvial operations in the region, says it is also contributing $2m towards providing clean water clean water for residents of the Vilyui group of districts and the settlement of Zhigansk.
Alrosa, the world's biggest diamond producer by volume, has given $97m to Special Fund for Future Generations since 2011 and is its primary donor.
"Over the past five years, 13 social facilities have been built using the company's funds and more than 150 major projects have been implemented in Yakutia," said Alexey Diyachkovsky, Alrosa's Deputy CEO.
Pic shows drilling of blast holes in the Yubileyny open-pit mine, Yakutia