Surat Manufacturers hit by Certification Delays
April 19, 21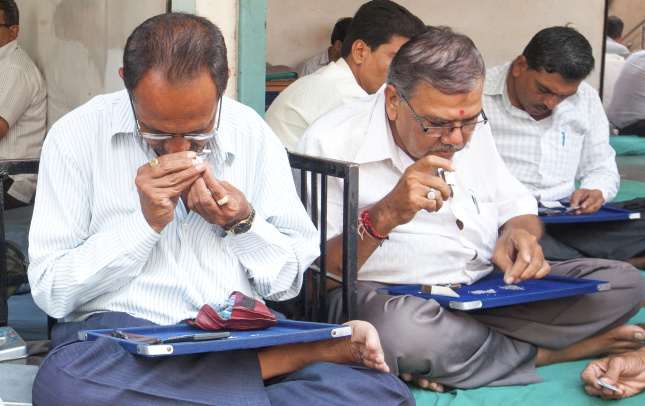 (IDEX Online) - Manufacturers in Surat are struggling as diamond certificates are delayed by India's pandemic travel restrictions.
They're being forced to wait for at least two months, rather than one in normal times, according to the Times of India.
The delays are severely hampering cash flow, especially for smaller operations.
Buyers increasingly insist on certificates because they're unable to travel and see the goods for themselves.
Labs in Mumbai are working in accordance with Covid restrictions, and gems sent to the USA can take three months to be certified.
The cycle from buying rough to selling polished has been extended from 120 days to 180, according to Dinesh Navadiya, regional president of Gem and Jewellery Export Promotion Council (GJEPC).
"Due to the delay in certification, smaller companies bear the burden of interest as the payments to raw diamond suppliers have to be done in time," he said.
Pic shows diamond merchants in Surat