Jeweler Shot Dead in her Store by Masked Raiders
April 28, 21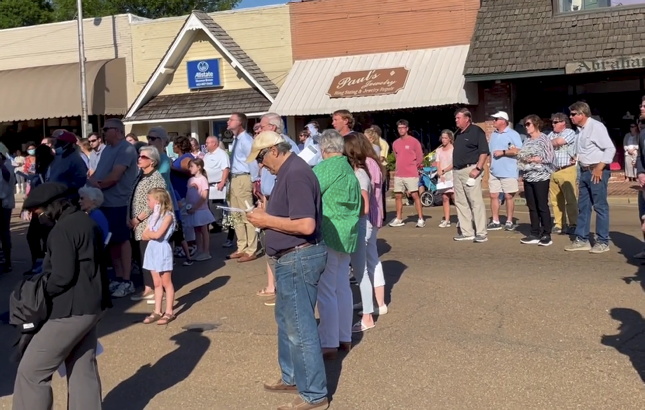 (IDEX Online) - A jeweler was shot dead during an armed raid at the store she ran with her husband in Indianola, Mississippi, USA.
Jamie Iverson, 67, was working alone at Paul's Jewelry, on Friday morning, when two masked men walked in. She was reportedly shot in the head and later died of her injuries in hospital.
She and husband Rodney had been married for 43 years. They had run the store and worked side by side there for most of that time.
Mrs Iverson, a mother-of-two and a grandmother-of-three, had overcome breast cancer in 2018, according to the Enterprise-Tocsin newspaper.
More than 100 people gathered outside the store for a vigil (pictured).
Police are examining CCTV surveillance video and interviewing witnesses.