Farewell Sale: Biggest Ever Argyle Pink goes to Virtual Buyer
October 28, 21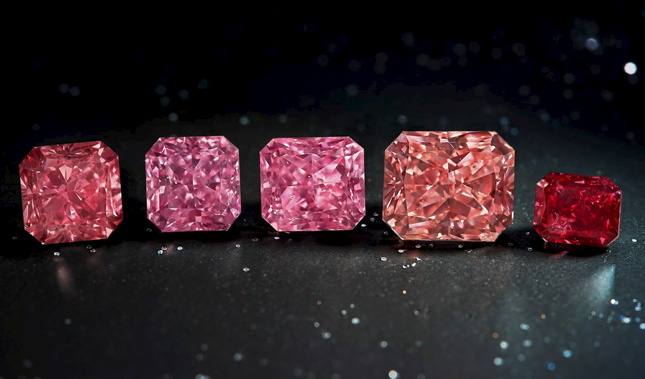 (IDEX Online) - The final tender of Argyle pink diamonds delivered the most significant "record breaking results" in the mine's 38-year history, Rio Tinto said yesterday.
It declined to disclose prices paid for the 70 super-rare pink and red diamonds but said the 2021 collection "continued its trajectory of double digit price growth".
The stones were bought by 19 bidders from nine countries. Among them was specialist Australian jeweler Calleija, bidding on a virtual viewing only because of Covid travel restrictions.
Calleija bought Argyle Eclipse, a 3.47-ct, radiant shaped fancy intense pink diamond - the largest fancy intense pink diamond ever offered in the mine's history - and Argyle Bohème, a 1.01-ct, radiant shaped fancy red diamond.
Other highlights from the sale went to long-standing but anonymous buyers in Singapore and the US.
The tender boasted a record number of diamonds larger than one carat.
Argyle supplied 90 per cent of the world's pink diamonds during its lifetime. Rio Tinto closed the mine last November because it was no longer economically viable.
Pic shows the five hero diamonds that headlined the last Argyle tender, including the 3.47-ct Argyle Eclipse.