A Quarter of Couples Buy Lab Grown Engagement Ring
May 11, 22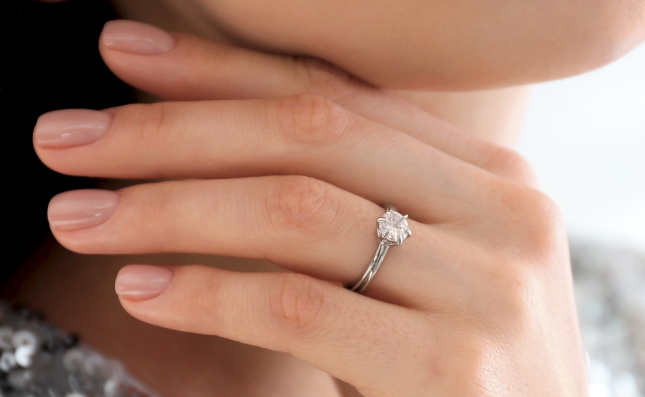 (IDEX Online) - The average spend on a diamond engagement ring in the US last year was $7,011, up 6.1 per cent on 2020, as couples opted for bigger stones, and more lab growns.
The size of the center stone diamond size rose, on average, from 1.20 carats to 1.32 carats.
And almost a quarter of couple are choosing a lab grown stone, according to research for BriteCo, an insurance technology company. The share of lab-grown diamond engagement rings grew from 19 per cent in 2020 to over 24 per cent.
Spending on natural diamond engagement rings was up almost 12 per cent to $8,053 and the size of center stones rose from 1.16 in 2020 to 1.25 in 2021 (just under eight per cent).
The average lab grown engagement ring cost $4,383, up 8.6 per cent on the previous year, with the center stone weighing, on average 1.49 carats (up 11 per cent).
Dustin Lemick, founder and CEO of BriteCo, said: "With Millennials and Gen Z taking the stage as new proposers of marriage, we are seeing traditional preferences around engagement rings are changing to reflect their values.
"Young people are evaluating and buying lab-grown diamonds in greater numbers, but natural or earth-mined diamonds continue to dominate."