What Next for Canada's First Diamond Mine?
October 15, 20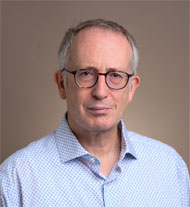 Who knew there were diamonds in Canada?
Nobody. Not until an unexpected discovery by geologists close to the Arctic Circle in 1991 suddenly catapulted the country to where it is now - the third biggest diamond producer in the world.
The first mine to open was Ekati, which has produced more than 70m carats since it opened in 1998 and is reckoned to have reserves of another 100m. But today the flagship operation stands idle, with little prospect of a return to work any time soon.
Owners Dominion Diamond Mines, the world's third largest producer of rough diamonds by value, closed it down in March, citing concerns over COVID-19 and warning its 1,800 employees that it could be months before they returned to work.
The world was in turmoil - even more so than now - in the early, uncertain weeks of the global pandemic, and such a move seemed fair enough. Looking back, it seems less so, given that there were virtually no infections in the hostile and virtually unpopulated tundra of Northwestern Territories, where winter temperatures plunge to -50C. And none at all at the Ekati mine.
In addition two relatively nearby mines - Diavik (jointly owned by Dominion and Rio Tinto) and Gahcho Kué (De Beers/Mountain Province) remained open.
Nonetheless, the mine was shuttered. Its debts mounted and its Fitch Rating was reduced to Triple C - junk bond status
Then in a surprise move Dominion filed for insolvency protection without any of the usual warnings to creditors, and announced it was looking for a buyer.
The mine has many more years left it in - predictions are to 2034 or beyond - but nobody's lining up to buy Ekati in virus-induced global depression.
There are two side issues here, by the way, to mention in passing. One is that Dominion can't sell its other main asset, the neighbouring Diavik mine in which it has a 40 per cent stake because majority holder Rio Tinto has vetoed the idea. The second is that while all this is happening Dominion is embroiled in a legal battle with Rio Tinto's subsidiary Diavik Diamond Mines Inc (DDMI) alleging poor management of the Diavik mine and demanding that it hand over its fair share of the diamonds.
But back to Ekati. In 2017 The Washington Companies, a private Montana-based conglomerate owned by US billionaire industrialist Dennis Washington, bought Dominion for $1.2bn. In 2020 along come two Washington subsidiaries - Canadian Diamond Holdings and CA Canadian Diamond Mines - with a stalking horse bid of just $146m for Ekati, taking responsibility for its liabilities and pledging up to $60m in short-term financing to restart operations.
It was a done deal, or so it seemed, and one that saw the Washington companies acquire the mine at a bargain basement price. Dominion was ready to sell its assets to avoid bankruptcy, recall is furloughed workers and resume operations. The memorandum of understanding was signed in May and the deal was due to be completed by September.
And then it all went pear-shaped. The sticking point, Dominion said, was a failure to agree on $280m of surety bonds - the buyer's guarantee to the government that it would cover reclamation expenses at the end of the mine's life. Not a side issue, but arguably not a deal breaker either.
Anyway, it meant the only interested party was no longer interested and Ekati, Canada's first diamond mine, returned to a state of limbo. Which is where it will remain for the foreseeable future.
Have a fabulous weekend.