Lies, Damned Lies and Statistics
January 07, 21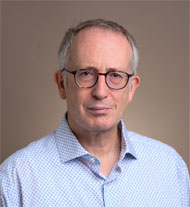 It was Benjamin Disraeli* who famously said: "There are three kinds of lies: Lies, damned lies, and statistics." The British Prime Minister made his observation at least 140 years ago (he died in 1881) and though it's stood the test of time, I'm not sure it's actually correct. Any statistic, taken in isolation, is likely to be correct. The "lie", if there is a lie, is in the way it's used. Numbers in isolation don't tell a story. They're just numbers. The difficulty arises when we overlay a narrative. The moment we do that we shatter the "purity" of the digits and impose upon them our own external meaning. I learned a lesson along these lines this week, which I'll share in a moment. And I then decided to see if I could apply that lesson in another context. The first relates to diamond prices, the second to the coronavirus pandemic. So here's what I learned this week in math (or maths, as we Brits call it).
The Polished Diamond Price Index here at IDEX is a valuable indicator of the market's overall well-being. It fluctuates daily, so there are 366 individual figures for 2020 (remember, it was a leap year). Each one is correct, but the challenge is to fit them into a meaningful and useful narrative. As it happens, the Index hit a peak for the whole year on 31 December, reaching its highest level since June 2019. So as a journalist always seeking a story for impact I came up with a "Index Hits 18-Month High" headline. Perfectly true. But arguably misleading as well. An 18-month high sounds like a good thing. But here's another statistic - the Index's annual average for 2020 was the lowest it's been since 2012. So I could equally have written that the Index was at an eight-year low. Two figures appear to contradict each other, yet are both correct. It was gently pointed out to me that the 18-month high may not be the figure that best sums up the year, though it does reinforce the message that the statistics themselves are simply a measure for us to interpret. With a new, more cautious approach, I turned my attention to some altogether more grim statistics - the toll of coronavirus. I looked only at countries which are heavily involved in the diamond industry and ranked them by deaths per million rather than total deaths, to level the field.
| | | | | | |
| --- | --- | --- | --- | --- | --- |
| | Corona deaths per million | Total cases | Total deaths | Corona tests per million | Total population |
| Belgium | 1,712 | 655,732 | 19,883 | 612,295 | 11,615,776 |
| USA | 1,114 | 21,857,616 | 369,990 | 793,764 | 322,008,010 |
| South Africa | 525 | 1,149,591 | 31,368 | 115,559 | 59,694,133 |
| Russia | 414 | 7,874,539 | 60,457 | 634,390 | 145,966,993 |
| Israel | 383 | 466,377 | 3,527 | 922,858 | 9,197,500 |
| India | 108 | 10,395,938 | 150,372 | 128,623 | 1,387,012,163 |
| UAE | 69 | 218,766 | 689 | 2,184,502 | 9,952,022 |
| Hong Kong | 20 | 9,075 | 154 | 737,041 | 7,528,435 |
| Botswana | 19 | 15,440 | 45 | 233,109 | 2,375,961 |
Belgium has been the worst hit by far, with 1,1712 deaths per million, followed by the USA, and Botswana has suffered a tiny number of casualties by comparison, just 19 per million. The figures are compelling. I defy anyone not to cast their eye down the table and try, as I have tried, to make some sort of sense of the numbers. Assuming they're correct - I took them today from the Worldometers website - what narrative can we overlay on them? Why are there such disparities? The raw numbers tell a story of sorts, but they become tainted when we add any of our own knowledge or preconceptions. So I'm going to leave them uninterpreted. Let them simply stand as a sobering reminder of how hard this pandemic has hit all of us. And as testament to the fact the statistics themselves are not, as Disraeli suggested, worse than lies or damned lies. That's an accusation that can only be laid at the door of those who interpret them.
Have a fabulous weekend!
*Some mistakenly attribute the saying to Mark Twain. He popularized it but did not originate it.