Who are the Big-Money Jewel Buyers?
April 01, 21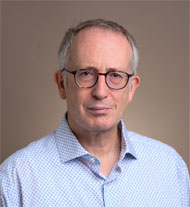 I'm always fascinated when big-money gems come up for auction.
Not so much by size and spec or even the price, but by the people behind the jewels - those who owned them (past tense) and those who buy them (present tense).
As often as not the former owners are heiresses, royalty, socialites or aristocrats, whose collections go under the hammer after their demise.
Today's buyers are, by contrast, a very different breed.
Gender equality and the age of the entrepreneur have transformed the profile of the ultra-wealthy in the 21st century.
In times gone by it was (male) landed gentry who tended to inherit family fortunes (new money) and buy beautiful and expensive gifts for their wives and mistresses.
Today's billionaires, the elite who can afford the world's costliest gems, are more likely to be spending new money.
The men - and now the women - with that kind of spending power will typically have built up their own business empires from next to nothing.
There's no shortage of fascinating detail on the old money owners, but for the ultra-curious like myself there's virtually nothing in the public domain about the new money buyers.
Sadly Christie's, Sotheby's and the like don't disclose the identity of those behind the successful bids by phone, email or proxy for their lots.
But I'm betting they're new money, rather than the heiresses, royalty, socialites or aristocrats who owned the biggest and best jewels of past generations.
I'm thinking, for example, of the colorful aristocrat and heiress Maureen Constance Guinness, of Ireland's Guinness brewing family. She was proud owner of the largest Kashmir sapphire ever to appear at auction - a 55.19-carat oval gem - that's being offered for sale by Sotheby's Geneva with a high estimate of $3m. Maureen and her two sisters were known as the Golden Guinness Girls in the 1930s, famed for their flamboyant beauty, outlandish parties and "unusual" fashion sense.
Maureen is reputed to have been the inspiration for outrageous Dame Edna Everage, alter ego of the Australian comedian Barry Humphries.
Maureen married into the aristocracy, taking the title Marchioness of Dufferin and Ava, and received the sapphire from her first husband. Cartier set it, together with a smaller sapphire (25.97 carats) into a diamond brooch, that goes under the hammer in May.
Another old money owner in the news this week was proper British royalty - the late Patricia Knatchbull, Countess Mountbatten of Burma. She was a first cousin of the Duke of Edinburgh, a great-great-granddaughter of Queen Victoria, and her daughter was put forward as a possible match for Prince Charles in the days before Diana. Her father, Louis Mountbatten, was famously assassinated by the IRA, who planted a bomb on his fishing boat in 1979.
The Countess, somewhat bizarrely, was owner of a novelty pig-shaped ruby and diamond evening bag that fetched $150,000 at auction - way above the Sotheby's London high estimate of $4,000.
Her Imperial Highness Princess Stephanie Napoleon, adoptive daughter of France's Emperor Napoleon, has also been making headlines. Her collection of imperial jewels will be offered as individual lots by by Christie's Geneva in May. The nine pieces, including a tiara, a collier, a pair of earrings, two pendants and brooches as well as one ring and a bracelet comprise 38 sapphires, many from what was then Ceylon.
Fast forward to the 20th century and to a more modern set of gems, owned by Michelle Smith, daughter of the American builder-developer and philanthropist Robert H Smith. Her unrivalled collection of 19 Hemmerle pieces - with their trademark gems set in unorthodox materials - is to be sold by Sotheby's New York late this month. She became a trailblazing businesswoman and philanthropist in her own right, and was an arts patron and passionate collector.
Four women, four remarkable sets of jewels. Will we ever find out who bought their legacies? I'd like to compare and contrast the new older with the old. But I may have to wait a generation or two until they come back onto the market . . . and the auction houses finally reveal their identities.