The Quest for Cold Weather Diamonds
October 07, 21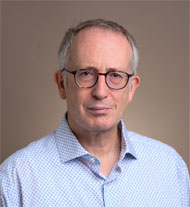 What is it with diamonds and cold weather? They could turn up anywhere in the world, but they seem to favor the most inhospitable climates. You'd think that with all that random underground churning there'd be a decent spread of kimberlite across the globe. But no. The Arctic Circle gets way more than its fair share. Almost half of all rough diamonds come from within 1,600 miles (2,600km) of the North Pole - that's the vast majority of Russia and Canada's output. It's almost as though the diamonds are taunting us. "You want us? Come and get us, but we're not going to make it easy for you. We know what we're worth."
So why did my thoughts turn to cold weather this week (as I sit outside a café near Tel Aviv at a very pleasant 27C/80F). Two reasons. Firstly the ongoing supply shortages affecting Alrosa - exacerbated by the practical challenges of mining in an environment where temperatures can drop below -58F/-50C. And secondly, the news this week that De Beers has commissioned a preliminary study into marine diamonds off the coast of Greenland, an island known for its vast glaciers and harsh tundra.
Diamond mining in a ridiculously cold climate is a remarkably new development. It wasn't until 1959 that operations began at the first kimberlite pipe discovered in what was then the USSR. At the time, virtually every other diamond in the world came from hot Africa. The Mir diamond mine, in Siberia, was a million miles from anywhere. The Soviets had to build roads and an airport to reach it, a town to accommodate workers, and a hydroelectric plant to power it. They dug one of the largest excavated holes in the world - 525 meters (1,722 ft) deep and with a diameter of 1,200 m (3,900 ft) - for open-pit mining that continued until they went underground in 2001.
It has been said that Soviet pride and Marxist economics trumped common sense. The cost was huge, but the lessons learned proved useful when another cold-weather country, Canada, discovered diamonds in 1991, about 200 km south of the Arctic Circle, north east of Yellowknife, Northwest Territories. The mines that were subsequently opened there - Ekati and Diavik - have their own ice road and airstrips, which inevitably add to the per-carat cost of getting diamonds out of the ground.
This puts Alrosa's current supply situation into perspective. Ramping up production after Covid lockdowns is not like flicking a switch. It can take many months to ship materials and equipment to a remote area and accelerate production even under ideal circumstances. In addition, bad weather can directly impact a mine's output. The bounce back in demand took everyone by surprise. Alrosa re-opened a couple of lower-output mines - Zarnitsa and Zarya - that were closed when the pandemic hit and the markets slumped. Alrosa is currently having to replenish its stocks from the Russian government's Gokhran repository to meet demand and has cautioned that there would be "a long period of supply deficit".
So much for the past and present of cold weather diamonds. There's now a future prospect of marine diamonds off the coast of Greenland. Despite constant sunlight in summer - it's so far north that the sun never sets - temperatures rarely rise above zero. De Beers already has a marine diamond enterprise in sunnier climes - off Namibia - which accounts fort three quarters of the country's output. It's awaiting results of an early-stage survey completed last month by the Geological Survey of Denmark and Greenland. Offshore diamonds are often high quality - flawed gems don't survive the journey out to sea - so it could be very profitable. But jolly cold.

Have a great weekend.