Break off the Engagement, Hand Back the Ring
January 13, 22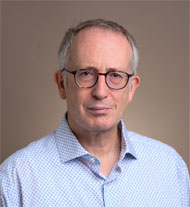 A diamond may no longer be forever, a US court has ruled. An engagement ring is a "conditional gift", which means that if the bride-to-be gets cold feet, she must hand it back. The appeals court ruling in a widely-reported case, that of Mr H* and Ms C*, tackles a couple of thorny issues: What exactly is an engagement ring? And when is a marriage proposal not a marriage proposal?
Once upon a time, on Christmas Eve 2018, Mr H presented his live-in partner with a two-and-a-half carat diamond ring, valued at $32,000. But the fairy tale wedding never happened. The relationship broke down and nine months later she moved out. Ten weeks after that, Mr H sent her a letter, through his attorney, asking for the return of the ring. She declined, claiming she'd thrown the ring into a canal, the Intracoastal Waterway. The case went to Baldwin County Circuit Court, Alabama, where she admitted that she had, in fact, sold it for $10,000 - less than a third of the purchase price - after losing her job during the Covid pandemic.
The court acknowledged that Ms C had "an outright moral obligation to return the engagement ring", but said it was bound by legal precedent, rather than moral concerns. It rejected Mr H's claim of "unjust enrichment" - that she was no longer entitled to the ring - and ruled in her favor. Mr H, bruised but not beaten, subsequently went to the Alabama Court of Appeals, and has now had that ruling overturned. He argued that the lower court had failed to recognize the all-important conditional status of his gift. It was, he said, given as a prelude to marriage and conditional upon the wedding going ahead.
But here's where things get a little sticky. Ms C says it wasn't an engagement ring at all. It was a straightforward gift, with no strings attached, and therefore non-returnable. Both parties agree that Mr H presented her with a Christmas gift bag, containing a festive ornament with the ring attached. He says he dropped to one knee and asked her to marry him. He says she agreed, and he put the ring on her finger. She remembers it differently, insisting he didn't actually propose when she opened the gift, and never informed anyone else that they were engaged. She did however accept in her testimony that she "assumed" it was an engagement ring. Mr H accepts that he didn't explicitly state that he expected her to return the ring if she did not marry him. The appeal court heard that he "never expressly or orally put any conditions on the acceptance of the ring". Maybe he thought it wasn't a great romantic touch. He recorded the moment on his phone, though the court refused to accept it as evidence. Things went downhill from after the "proposal". Mr H and Ms C never discussed the ring, and eventually she called off the relationship, the engagement and the wedding.
The appeals court judgment cites a parallel case from 1921 in which a Dr. W.J. Wood successfully argued that the ring he presented to his beloved, Estella Sykes, on Christmas Day was a token of their engagement, rather than an unconditional gift. A jury at the time agreed that if the condition - marriage - was unfulfilled or broken, he was entitled to claim it back.
The appeals court in the case of H vs C concluded: "Here, the evidence unequivocally establishes that, after the engagement ended, Ms C refused to return the engagement ring or its value, which in equity and good conscience belonged to Mr H.
"Therefore, Mr H met his burden of proving that Ms C had been unjustly enriched at his expense. Based on the foregoing, the judgement of the trial court is reversed and this case is remanded for the trial court to vacate its judgement in favor of Ms C and to enter a judgement in favor of Mr H."
There are lessons to be learned. If you're proposing marriage, make your intentions abundantly clear. State for the record that you want to get married and that the ring is a fully-refundable down-payment on that marriage. And if you're receiving an engagement ring by way of a proposal, beware. If you break it off, you'll have to hand it back.
*We are giving both parties anonymity.