A Blessing or a Curse
March 16, 23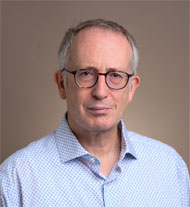 Technology can be a blessing … and a curse. I'm thinking of an unfortunate couple who run a mom and pop jewelry store in South Carolina, USA. They'd closed up for the day and gone home when they both received security alerts on their phones.
There'd been a break in at Queens Jewelers, the store they've run for the last 10 years at WestGate Mall, in Spartanburg.
And thanks (or no thanks) to an app that connects them to their surveillance cameras, they were able watch in real time as three men emptied their display cabinets in a matter of minutes.

The raiders got away with $1.2m of merchandise, including watches by Cartier and Rolex, 35 diamond necklaces, at least 50 diamond bracelets, and a selection of men's diamond rings.
"It was very painful," owner Nikki Punjwani told the WYFF TV station. "I was on the call with 911 when I could actually see them getting away with all the stuff.
"It is something that I can never forget ever. It haunts me every single day, every single hour."
We live in an age of social media where we expect to see everything and hear everything. But maybe some things are better left unseen and heard.
Would you stand and watch if, God forbid, your house was burning to the ground, or your car was being swept away by floodwater? Or would you rather be spared?
Nikki Punjwani needed to know a burglary was under way and I guess she needed to call 911, not that it actually affected the outcome. But did she need to watch it unfold, blow by blow?
Imagine what was going through her mind as three hooded men clambered over the display cases and calmly helped themselves to the contents.
Security systems with livestream video are now commonplace. But unless you're within running distance of the crime being perpetrated, you can only watch helplessly, or scream "Stop!" in the vain hope it'll make a difference.
And even if you were just round the corner, would you risk life and limb tackling the raiders?
The footage itself will help police with their investigation, but where's the added value of being there - and yet not there - in that very moment?
What makes matters so much worse for the family is that insurers will cover only a fraction of the value, $225,000 out of the $1.2m total.
Nikki Punjwani was not alone in having a policy that covered only a small part of her merchandise.
A significant number of jewelers under-insure, according to the JSA (Jewelers' Security Alliance) which issues frequent crime alerts.
"It can be deliberate, because of the increased cost of the insurance as he values rise," says JSA president John Kennedy.
"Or it could be inadvertent as the value of the jeweler's merchandise varies from one season of the year to another. Needless to say, under-insuring can be very tragic if there is a loss."
Have a fabulous weekend