Stornoway Announces Q2 Production And Sales Results For Renard Mine
July 09, 18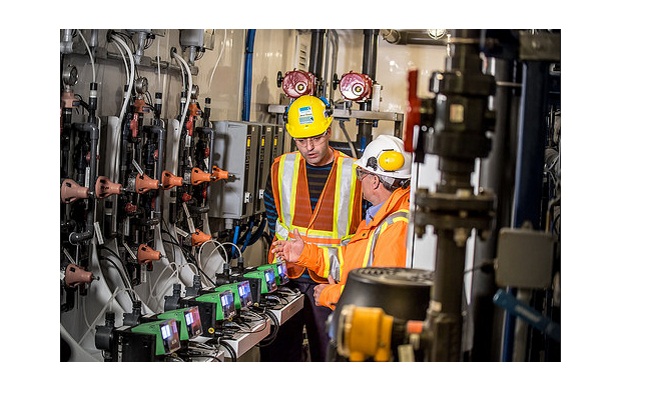 (IDEX Online) – Stornoway Diamond Corporation has provided the following production and sales results at the Renard Diamond Mine for the second quarter ended June 30.
(All quoted figures in CAD$ unless otherwise noted)
• 201,283 carats sold in two tender sales for gross proceeds of $28.6 million at an average price of US$109 per carat ($142 per carat).
• Second quarter diamond production was 223,351 carats produced from the processing of 562,060 tonnes of ore at an average grade of 40 carats per hundred tonnes (cpht). Grade and carat recoveries during the quarter reflect the processing of lower grade production ore and ore stockpiles as the Renard Mine transitions from open pit to underground mining.
• Mining in the Renard 3 open pit concluded in April. Ramp up of the underground mine production progressed steadily during the quarter, with mined underground tonnes averaging 3,864 tonnes per day (tpd) in June.
• Commissioning of the ore sorting plant, which commenced in March, was completed during the quarter and is now fully operational. Waste rejected represents between 15% and 30% of material sorted, with 1-2% kimberlite content in the reject stream. Diamonds recovered since sorting commenced exhibit low levels of breakage.
•
Matt Manson, President and CEO of Stornoway commented "Our second quarter production and sales report reflects the ongoing transition from open pit to underground mining and the introduction of ore-waste sorting. By the end of the quarter this transition was essentially complete, albeit with a slower than expected underground ramp-up because of lengthening lead times on mobile mining equipment. We have been particularly encouraged by the performance of the new ore sorting plant. Initial diamond results are encouraging, and given the volume and quality of the waste that is being rejected we see the potential for processing capacity in our plant beyond its current name-plate rating. Exploiting this potential new capacity will involve the development of a modified mine plan to support the accelerated mining required, and permitting." Matt Manson continued: "The end of the second quarter also marks the end of the principal construction capital spending at Renard. The second half of the year is expected to see lower capital spending, higher processing rates and higher grades and carat recoveries. We are also seeing the rough diamond market continue to strengthen on the basis of strong market fundamentals and consumer demand. On this basis, we are engaged with our lenders on the modification of certain debt instruments to better suit the working capital requirements of the business over the longer term. These discussions are ongoing and progressing well."