Diamantaires Face Changing Fortunes on Forbes Billionaire List
March 05, 13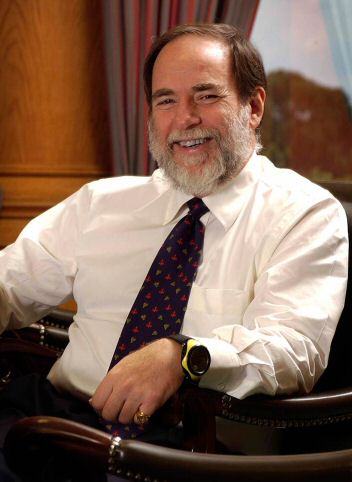 Nicky Oppenheimer

(IDEX Online News) – Forbes has released its world's billionaires and it is something of a mixed story for diamantaires worldwide. Some, such as Laurence Graff, have seen their fortunes take a turn for the better, while others, including Lev Leviev, have dropped down the list of the world's richest people.

Nicky Oppenheimer and family may have exited De Beers, but the diamond magnate is still reaping the benefit of his long association with the company. He comes in at number 182 on the list, with a fortune estimated at $6.5 billion, a slight increase over last year's estimate of $6.4 billion.

Famed jeweler Laurence Graff saw his wealth spiral upwards last year to hit $4.3 billion, up from $2.6 billion the year before. The self-made billionaire has more than 20 stores worldwide, which, along with his other assets, have helped net him a spot at number 299 on the list.

Benny Steinmetz, chairman of the Geneva-headquartered Steinmetz Diamond Group, is at number 316 on the list. His wealth is estimated at $4.1 billion, down from $5.9 billion in 2012.

Newcomer Dan Gertler makes his entry onto the list in 670th place. The mining billionaire has an estimated wealth of $2.2 billion. The grandson of one of the founders of Israel's diamond industry, Gertler has invested in mining assets in the Democratic Republic of Congo.

Last year was a mixed year for Lev Leviev. While he won a court case brought by his former partner Arkady Gaydamak alleging that Leviev owed $1 billion in commission and dividends stemming from diamond projects in Angola, Leviev has seen his estimated wealth drop to $1.5 billion and his place on the list fall to 974.