De Beer's Diamond Production Drops 8% in Q4
January 28, 15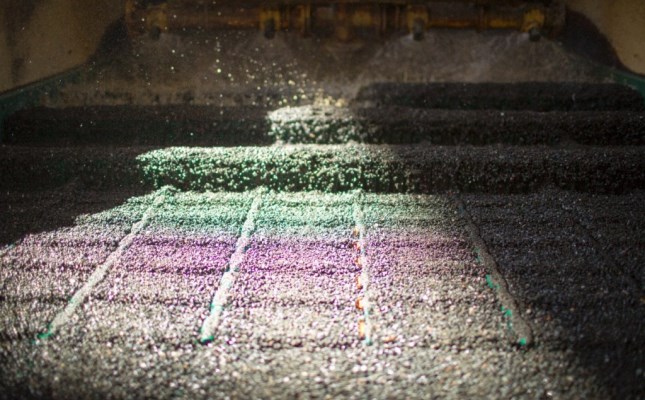 (IDEX Online News) – De Beer's rough diamond production declined 8 percent in the fourth quarter of the year to 8.4 million carats, Anglo American reported today (Wednesday). Despite the year-over-year quarterly decline, production for the year increased 5 percent to 32.6 million carats.
The company said the decrease in the fourth quarter was due to lower grades at the Orapa mine in Botswana and the Venetia mine in South Africa, combined with lower production at Snap Lake in Canada following a mandatory safety stoppage.
Production increased 2 percent over the third quarter of the year, due primarily to higher output at the Venetia mine following plant maintenance, although this was offset by lower grades at the Jwaneng mine in Botswana.
Production at De Beers' Botswanan subsidiary, Debswana, dropped 6 percent compared to the fourth quarter of 2013 to 5.989 million carats, but increased 7 percent for the full year to 24.237 million carats.
In Namibia, production at Namdeb increased 7 percent both compared to the fourth quarter of 2013 and year-over year to 496,000 carats and 1.866 million carats, respectively.
De Beers Consolidated Mining in South Africa, which consists of the Kimberley, Venetia and Voorspoed mines, saw a substantial 19 percent drop in production compared to the fourth quarter of 2013. During the quarter, production declined to 1.402 million carats. For the full year, production fell 2 percent to 4.634 million carats.
De Beers Canada, which includes the Snap Lake and Victoria mines, reported an 18 percent decline in production for the fourth quarter to 479,000 carts and a 6 percent year-over-year drop to 1.848 million carats.