De Beers H1 Sales Drop 21%; Lowers Production Guidance
July 26, 15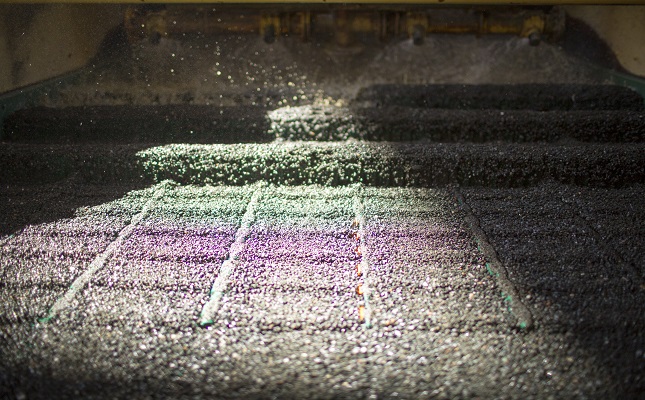 (IDEX Online News) – De Beers has lowered its production guidance for 2015 to 29-31 million carats owing to current trading conditions. Parent company Anglo American said that given the challenges faced in the mid-stream during the first half of 2015, rough diamond demand is likely to remain constrained for the year as a whole.
During the first half of the year, total sales dropped 21 percent to $3 billion, compared to $3.8 billion in 2014, with rough diamond sales also falling 21 percent to $2.7 billion.
The lower rough diamond revenue reflected a 27-percent drop in consolidated sales volumes to 13.3 million carats, down from 18.1 million carats in the prior year period.
However, the average diamond price rose by 7 percent to $206 per carat (p/c), from $192 p/c in the previous year owing to the sale of a stronger product mix, despite a 4-percent lower average rough price index.
De Beers' underlying EBIT (earnings before interest and taxes) decreased by 25 percent to $576 million, compared to $765 million in the first half of 2014. This was due primarily to softer rough diamond demand, resulting in weaker revenue, which was partly offset by lower operating costs and favorable exchange rates.
Unit costs declined by approximately 10 percent compared to the first half of 2014, with the effects of inflation being more than offset by foreign exchange benefits and cost control.
Anglo American said that half-year production decreased by 3 percent to 15.6 million carats, compared to 16 million carats in 2014, mainly due to lower grades and reduced plant availability at Orapa. In addition, operational flexibility at the Venetia and Jwaneng tailings treatment plants was utilized to reduce production marginally in response to softer trading conditions.
The miner said it has implemented operational flexibility at some of its mines to make marginal adjustments to production plans and that production costs and overheads are being tightly managed to minimize the impact of lower sales on profit.
Although consumer demand for diamond jewelry slowed towards the end of 2014 and into the first half of 2015, driven by slower global economic growth, a weaker than expected first quarter in the US and dollar strength, De Beers expects demand to be stable for the full year as a whole. However, lower demand from China, which is struggling with a slowing economy, could affect growth.
The news was better for the Forevermark brand. The number of retail outlets where the brand has a presence has increased by 13 percent over the last 12 months and it is now available in more than 1,600 retail outlets in 35 markets.
Looking forward, De Beers said construction of the Venetia underground mine in South Africa is progressing well, with the production and services shaft pre-sink both complete. The project is 18 percent complete and remains on track for first production in 2021, while the Gahcho Kué project in the Northwest Territories of Canada is also making good progress. The project is 62-percent complete and is on track for first production during first half of 2016.