Extreme Weather Hits Letšeng Operations
August 10, 16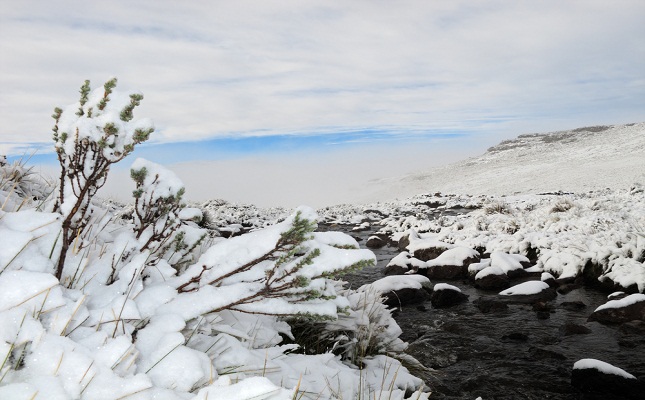 (IDEX Online News) – Gem Diamonds Limited has announced that excessive snowfall and severe winds have limited access to its Letšeng Mine in Lesotho.
There was damage to overhead power lines, which necessitated the use of standby generators installed at the mine to try and mitigate some of the impact, allowing the plants to operate, albeit at reduced rates. The Lesotho Electricity Company (LEC) is currently on site carrying out repairs to damaged overhead power lines, with external power expected to be fully restored shortly.
Gem Diamonds said that full year guidance for ore tons treated and operating costs may need to be reassessed, although the company does not think that the volume of carats produced are not expected to be affected materially.
Letšeng has provided accommodation and food to approximately 250 local people who were overwhelmed during the severe weather. The deputy prime minister and a government delegation have visited the mine and thanked the management for its assistance to villagers.