Rio Tinto: Argyle Pink Diamonds Tender Delivers Record Result
November 07, 16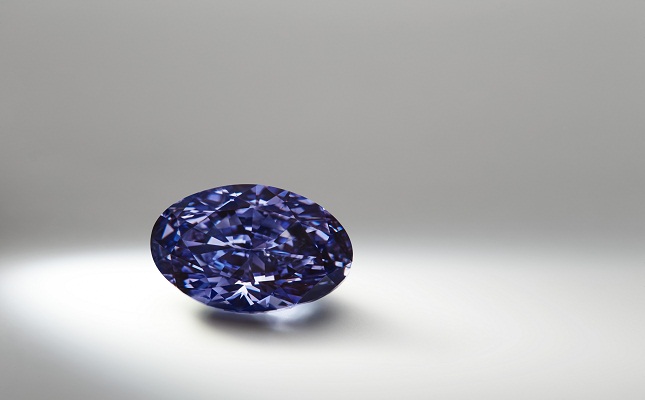 (IDEX Online) – Rio Tinto's 2016 Pink Diamonds Tender collection of 63 rare pink, red and violet diamonds from its Argyle mine in Australia have been sold for a record figure.
The result reflects strong global demand for such diamonds, the firm said.
Known as The Chroma Collection, the 2016 Argyle Pink Diamonds Tender comprised the highest quality, size and color composition in the tender's 32 year history and was highly sought after, with winners from 10 countries including a strong representation from the US collector market, according to a Rio statement.
The centerpiece of the collection was the 2.83-carat Argyle Violet, the largest and most valuable violet diamond recovered to date from the Argyle mine.
The stone was bought by US based colored diamond specialist, L.J. West Diamonds Inc, which plans to showcase the historic diamond at the Diamonds: Rare Brilliance exhibition at the Natural History Museum of Los Angeles County next month.
L.J. West Diamonds Inc President Larry West said, "The Argyle Violet is an incomparable diamond that forms an important addition to our Art of Nature collection of rare gems. It is a truly unique treasure that we are proud to be exhibiting as one of the finest examples of a historic fancy color diamond."
Over the past 15 years the value of Argyle pink diamonds sold at Tender have appreciated over 300 percent, Rio said.
Argyle Pink Diamonds manager Josephine Johnson said, "The market fundamentals for pink diamonds - strong demand as a result of extremely limited supply - continue to support their significant value appreciation."
Rio Tinto's Argyle mine produces virtually the entire world's supply of rare pink diamonds, with the finest from a full year's production showcased in the annual Argyle Pink Diamonds Tender. The 2016 tender was the first to comprise diamonds solely from Argyle's underground mine.