Sarine Announces Automated, Objective Clarity Grading & Sorting Technology
November 11, 16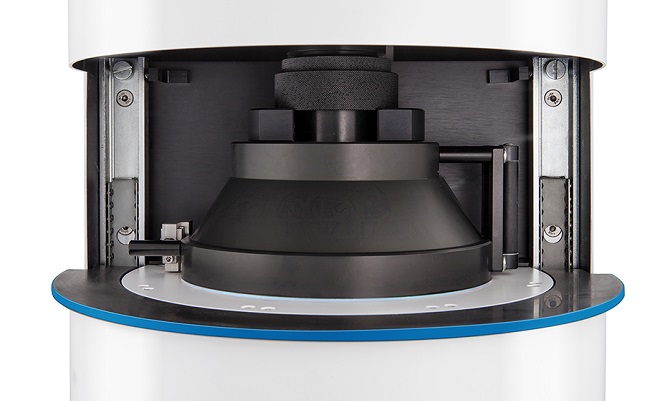 (IDEX Online) – Sarine Technologies Ltd has developed new technology that it says will provide automated, objective and consistent clarity measurement and grading which would be a first for the diamond industry.
The company is carrying out advanced large-scale testing in India based on computerized methodology for grading a polished diamond's clarity.
"With the commercialization stage expected towards the middle of 2017, Sarine's Clarity technology will significantly simplify, expedite and refine the process of clarity grading, and hence polished diamond sorting and sourcing, much the same way that Sarine's groundbreaking DiaMension systems and Axiom transformed the global diamond industry's espousal of Cut measurement and grading," the firm said.
"Sarine's Clarity technology initially provides accurate and objective mapping of the polished diamond's inclusions and flaws ("birthmarks"). It then applies a predefined set of rules and algorithms to derive the appropriate Clarity grade, using the generally accepted standardized Clarity grading terminology.
"Finally, within the assigned Clarity grade the diamonds are sorted into sub-categories according to pre-defined criteria, which enables diamond manufacturers and traders to ensure that each individual stone is optimally valued for its ideal sales market (e.g., with or without black inclusions, with or without inclusions under table, etc.). Sarine's innovative Clarity technology will empower gemologists and diamantaires with a powerful tool that optimizes the sorting and sourcing processes, and will provide an objective, accurate and consistent Clarity grade, that will serve to enhance the confidence in the individual diamond's valuation, throughout the entire downstream pipeline, and, ultimately, of the consumer at the point of sale."
Sarine said that it has also developed a new advanced computerized Colour evaluation technology that is also being tested in India. It is scheduled to be commercialized towards the middle of 2017.
Uzi Levami, Chief Executive Officer of Sarine, stated: "We believe the new Clarity technology is a first, being a more objective Clarity grading methodology than any other currently in use, with follow-on optional automated sorting, in accordance with pre-defined user-specific parameters. This will transform the way the diamond industry and consumers perceive Clarity grading. Along with our Colour grading technology, we believe gem labs and manufacturers will be able to further optimize the way the downstream industry handles polished diamond classification, evaluation, sorting and sourcing. Sarine is once again demonstrating its ethos of innovation by introducing industry changing state of the art technologies to the benefit of the diamond industry."