Rockwell Diamonds Putting Turnaround Plan Into Action
November 28, 16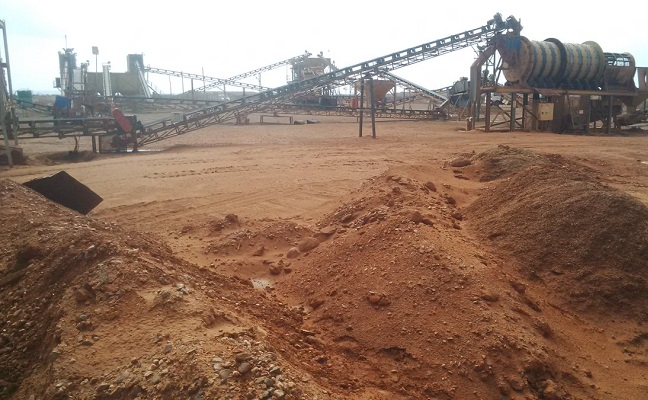 (IDEX Online) – Rockwell Diamonds Inc. said it has completed the formulation of its turnaround plan, which was unanimously approved during a special Board meeting on November 20.
Rockwell said that the strategic review of its assets and business options includes a ramp up of the Wouterspan plant to its full production volume of 200,000 cubic meters a month to be accelerated; a material reduction in cash operating and off mine costs; increasing production volumes in Q1 of FY2018 with a further 60,000 cubic meters a month by relocating the Holsloot plant to Wouterspan North, where additional Rooikoppie gravels have been delineated.
In addition, the firm will reduce its overall operations footprint by disposing of any assets that do not fit the business model. A sale process in respect of Remhoogte/Holsloot and Saxendrift mines is now well underway.
It is also securing adequate and timely cash investment to facilitate the procurement of capital items and supplement cash flow for the first five months. The company confirms commitments for $8 million have been secured by means of additional funding on similar terms to the current loans.
This plan will enable Rockwell to perform the necessary upgrades to equipment and infrastructure to implement its turnaround plan, the miner added.