Diamond Dealers Club Announces Plans to Move to International Gem Tower
February 15, 17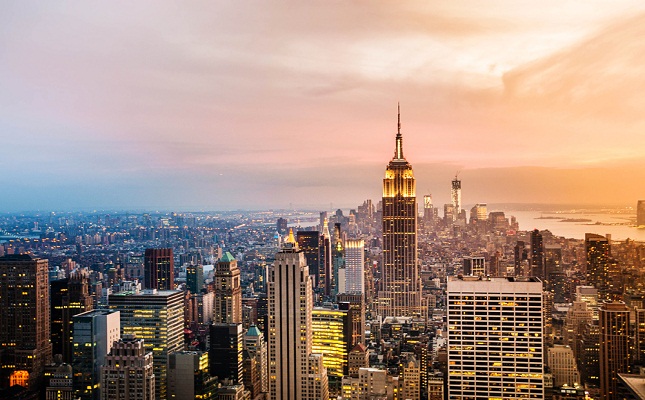 (IDEX Online) – Diamond Dealers Club (DDC) of New York President Reuven Kaufman said the exchange's planned move to the International Gem Tower (IGT) at 50 W 47th Street is "critical to the future success and stability of the diamond industry on 47th Street in New York."
He added: "I believe that this new facility and trading floor will be an incredible benefit to our members. Our members will enjoy the modernity, prestige and value that IGT has to offer. We are confident that the Club's presence will enhance the experience for IGT owners, visitors and tradesmen. Now is an excellent opportunity for DDC members to secure office space still available from Extell Development, the developers of IGT, and be in the same location as the DDC and other major companies in the industry," he said in a statement.
The DDC will be located on the 11th floor with a brand new open trading floor with state of the art technical facilities, cafeteria and break area, the statement added.
Gary Barnett, the founder of Extell, said, "Having the DDC at the International Gem Tower completes our vision for a modern industry center in New York."
"There were many people on both sides who worked tirelessly to make this possible," Kaufman added. "Gary Barnett gave the DDC this incredible opportunity, made us feel welcome, and has been exceedingly gracious in his dealings with us. Elliot Krischer, Secretary of the DDC, is an invaluable asset to the Club and was instrumental in bringing this opportunity to fruition. Raizy Haas, Senior Vice President of project management and development at Extell, has been a pleasure to work with in leading the effort to ensure that the new space will meet the unique needs of the DDC and its members. The DDC's Officers and Board Members have dedicated themselves throughout this process to ensuring that our members are given the best opportunities to succeed in today's market. DDC's Managing Director, David Lasher, and General Counsel, William Lerner spent countless hours to make this deal possible and have worked diligently to ensure that the DDC remains the 'Beating Heart' of the diamond trade in New York, the epicenter of the diamond industry."