GSI Introducing Mobile Diamond Grading Lab in Southern India
March 15, 17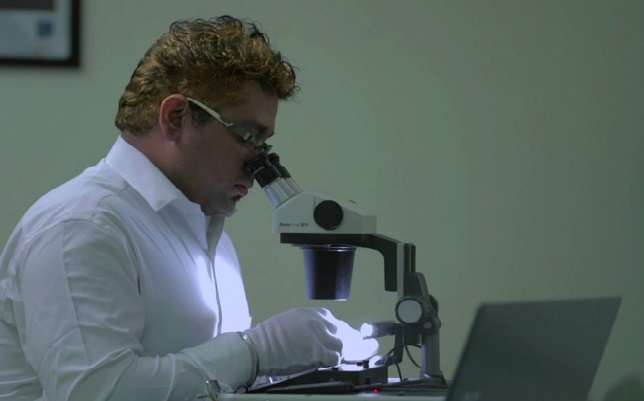 (IDEX Online) – Gemological Science International (GSI) will be revealing its new services at the 13th edition of GJIIE (Gems and Jewelry India International Exhibition) a large B2B event in Chennai.
GSI's fully-owned laboratory in Thrissur, Kerala, will offer grading of loose diamonds, diamond jewelry grading, QA services, preliminary services customized for different customers and different situations via its unique Mobile lab (Mobilab), the firm said.
"One of the major concerns that jewelry retailers have is the issue of safety of their jewelry and cumbersome logistics while moving it out of their showroom for certification," GSI said in a statement. "There is also an additional concern of non-availability of goods in their showroom for the duration of certification. The answer to these concerns is GSI's 'Unique Mobile Diamond Grading Lab', in which the GSI team of trained graders will visit the client's premises and grade their jewelry on-site."
"India is a crucial market for our business and GSI actively participates in industry events for maximum outreach to the end- customers. With GJIIE participation, we are looking forward to spread the word about our laboratory services in South India that holds an important market for our business," said CEO Mark Gershburg.
"Part of GSI's success in India is its keen understanding of the growing domestic jewelry market. The composition of the Indian retail market is unique- calling for a very specific trade model. Considering the physical location factors GSI has fully-serviced laboratories close to the diamond cutting/ polishing and jewelry centers.
"In India, GSI is also actively involved in working with polishing facilities, consulting with cutters and actively interacting with other organizations to coordinate educational programs and grading services. Proximity to polishing facilities and other industry infrastructure provides a valuable competitive benefit to the business."