Sixth Forevermark Forum Emphasizes Importance of Consumer Experience
March 15, 17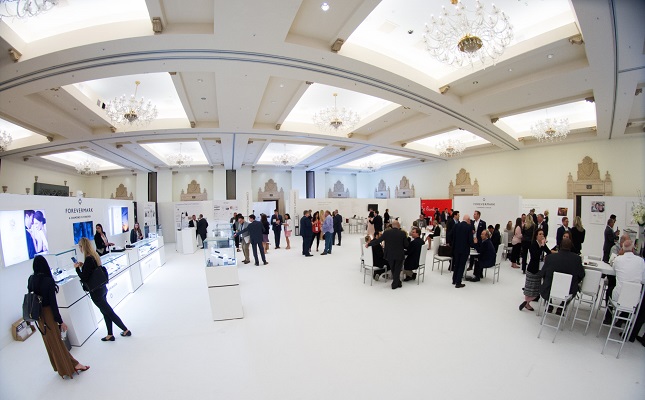 (IDEX Online) – The sixth annual Forevermark Forum took place last week, with 450 Forevermark retail jeweler, manufacturer and diamantaire partners.
The 'Forevermark Forward' conference theme focused on leading with Forevermark to gain a competitive advantage and improve overall diamond business.
"Through innovation, integrity and superior quality, Forevermark offers a more engaging customer experience than any other diamond brand," said Charles Stanley, President, Forevermark US. "By working with our retail partners and implementing a 'Forevermark First' approach, we will help them drive a bigger and more profitable diamond business and shape the future of the industry."
The Forevermark partners conducted business with one another, shared sales strategies, and participated in seminars and workshops on creating an exceptional customer experience, the future of luxury retail, and tackling major industry issues like synthetics, Forevermark said in a statement.
Sally Hogshead, a branding expert, author and Chief Fascination Officer of Fascinate, Inc., delivered the keynote address, motivating jewelers to use their personal strengths to succeed with customers. Other guest speakers included Sarah Quinlan, Senior Vice President of Market Insights for Mastercard, and Michael Dart, co-author of 'The New Rules of Retail: Competing in the world's Toughest Marketplace', who each offered insights into the changing dynamics of consumer spending and the future of the independent retail category.
Stephen Lussier, CEO of Forevermark and Executive Vice President, Marketing, of the De Beers Group, emphasized maximizing the consumer experience in-store during his keynote address to Forevermark jewelers.
"Forevermark was designed purposefully with the future of the luxury retail environment in mind. It offers the ability to build your business around an exclusive and global brand, one based upon beauty, rarity and responsible sourcing. Communicating this rich brand story provides the opportunity to create a second to none, engaging, exhilarating and unforgettable in-store buying experience for your customers," said Lussier.