S. Leone Delays Sale Of 709.41-Ct Stone To Give More Bidders Time To Take Part
April 10, 17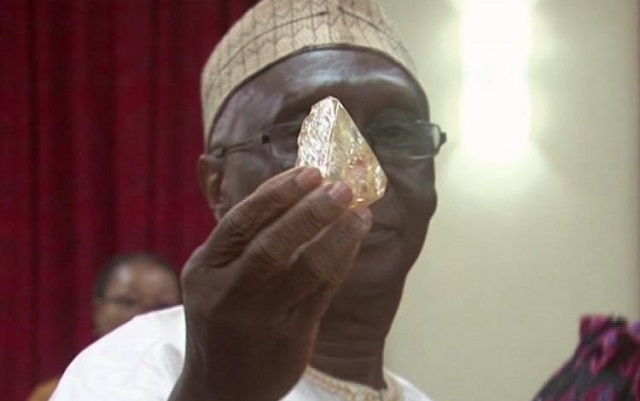 (IDEX Online) – The Sierra Leone government has instructed authorities to delay the sale of a 709.41-carat rough diamond found by artisanal miner, Pastor Emmanuel A. Momoh, last month in the Kono district.
The postponement by more than a month from April 6 is aimed at allowing more bidders to take part in the auction of the stone.
The diamond is being held at the Bank of Sierra Leone in Freetown where interested buyers can view it until May 10, the government decided.
Bids will be received and revealed to participants on May 11.