Bonhams To Auction Wide Selection Of Exceptional Colored Diamonds/Gemstones
April 18, 17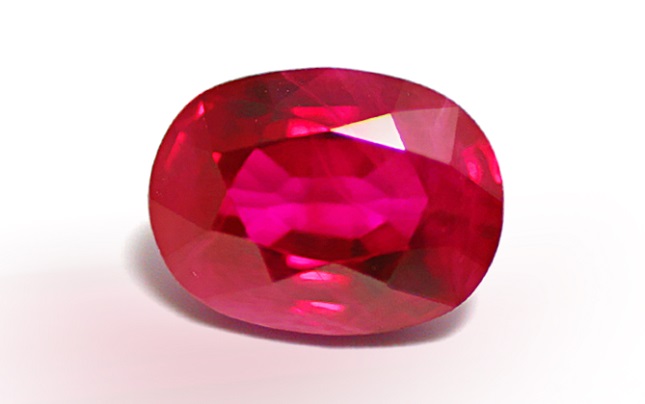 (IDEX Online) – A large collection of exceptional colored diamonds and gemstones will go under the block at Bonhams Hong Kong as part of its forthcoming Rare Jewels and Jadeite auction.
Titled 'The Jewels of the World collection', the stones have been chosen based on their exceptional quality, rarity and beauty, the auction house said.
The colored diamonds include:
A pair of Namibian fancy colored diamond and diamond earrings by Forevermark. Each of the Asscher-cut Fancy Intense yellow diamonds, weighing 5.26 and 5.17 carats, VVS1 clarity, is suspended from a similarly cut diamond surmount.
A fancy colored diamond and diamond ring: fancy green diamonds are one of the rarest colors of all diamonds and are mined in South America and Africa. Natural green diamonds are so hard to come by that few will actually ever see, let alone hold, one in person. The radiant-cut fancy green diamond, weighing 5.03 carats, is surrounded by brilliant-cut diamonds of pink tint, with similarly cut diamonds extending to the bifurcated shoulders.
Graeme Thompson, Head of Jewellery for Bonhams Asia, comments: "Fancy Intense yellow diamonds are characterized by a highly saturated coloration that is evenly distributed throughout the entire stone. Pairs of Asscher-cut fancy intense yellow diamonds are very rare and, in addition, these earrings have a wonderful brightness, depth of color and exceptional clarity."
"The selection includes Colombian emeralds, Burmese rubies and sapphires from Kashmir and Ceylon as these continue to be in the spotlight," Bonhams said. "It will also include gemstones from a number of other important regions that produce gems which are equally as beautiful and as rare. These regions include Kenya, Tanzania, Madagascar, Tajikistan, Afghanistan, Mozambique, Brazil and Australia.
Graeme Thompson, Head of Jewellery for Bonhams Asia, said: "As part of our first sale of 2017, we are delighted to present some of the rarest and most beautiful gemstones the world has to offer. The increasing popularity of natural colored gemstones has been driven by growing demand from around the world and interest in them is now widening to newer areas.
Dr. Michael S. Krzemnicki, Director, Swiss Gemmological Institute SSEF, has written a special foreword which will appear in the Bonhams Rare Jewels & Jadeite sale catalogue. He writes: "New important gem deposits producing gemstones of excellent quality have been discovered in recent years, and these can compete in every aspect with their famed 'ancestors'. These new sources which
have emerged include Madagascar, a treasure island of its own producing sapphires, rubies, and fancy sapphires in a wide range of attractive colors amongst other gems. Mozambique is a recent source of rubies of excellent quality and copper-bearing tourmalines of vivid colors, Tanzania for attractive pinkish red spinels and blue-violet tanzanite of exceptional clarity, Kenya with green tsavorite garnet and Zambia in East Africa for beautifully saturated green emeralds, just to name a few.
"Having analyzed the most prestigious and exceptional gemstones offered today in the trade and at auction, I have to admit that I am still again and again amazed and astonished by the pure beauty of fine gemstones, regardless of their geographic origin. At the very end, it is all about looking at the gemstone, its saturation and vivid play of colors, the brilliance of its reflections, its clarity, and finally its individuality, also expressed in the subtle arrangement of internal inclusion features which may even add a layer of beauty for those who are willing and interested to be captivated by nature's unique 'fingerprint' in a gemstone."
The sale will feature 103 of lots, and take place on May 31 at Bonhams Hong Kong Gallery.