Mediterranean Gem And Jewelry Conference Focuses On Colored Diamonds
May 16, 17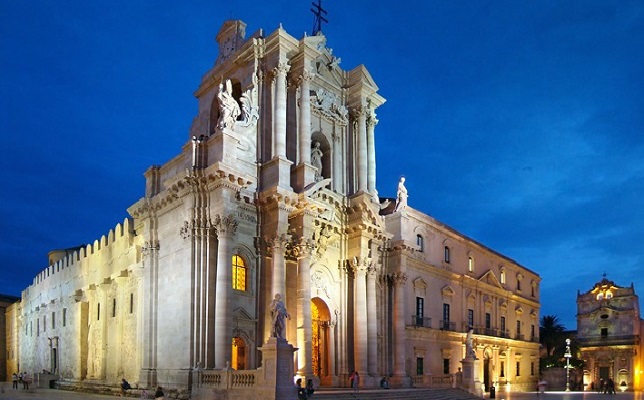 (IDEX Online) – A comprehensive review of colored diamonds and their characteristics, as well as workshops providing specific tips on how to grade them were the focus of the 3rd Mediterranean Gem and Jewelry Conference in Syracuse, Sicily at the weekend.
Among the participants were National Colored Diamond Industry Association (NCDIA) President Alan Bronstein, HRD Antwerp's Chief Education Officer Dr. Katrien De Corte, and National Association of Jewelry Appraisers (NAJA) Executive Officer Gail Brett Levine.
Bronstein recounted the story of the creation of the 12.03-carat Blue Moon diamond from rough to the polished stone which was sold for a world record $48.4 million at Sotheby's in Geneva in 2015.
Meanwhile, De Corte provided an exhaustive review of Type II diamonds. There was also a round-table discussion on the issue of descriptions and marketing of colored diamonds and the impact of fluorescence on value.
Alexey Useinov, from TISNCM on behalf of ALROSA, spoke about the company's new Diamond Inspector instrument for screening synthetic diamonds.
The 2017 conference follows the inaugural conference in Athens in 2015, and the second conference held in Valencia, Spain last year.
The conference gathered independent lab gemologists, appraisers, gem experts, dealers and jewelers and is held with the goal of providing information on the latest developments in the global gem and jewelry industries. Participants came from across Europe, as well as the United States, Bangkok and Australia.
The Mediterranean Gem and Jewelry Conference was organized by IGL (Greece) and CGL-GRS (Canada).