Dominion Diamond Corp Dampens Rumors As Media Reports Lead to Trading Halt
July 16, 17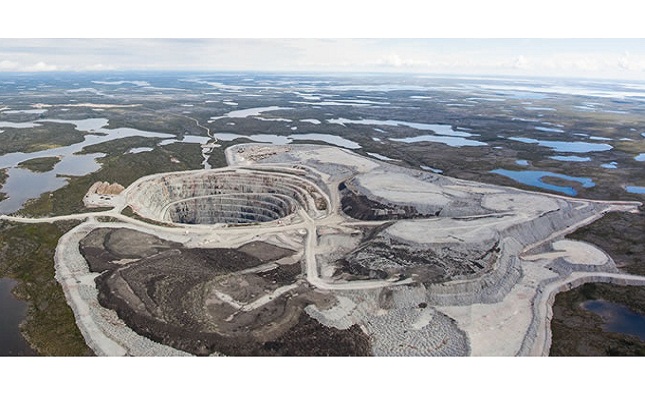 (IDEX Online) – Dominion Diamond Corporation has commented on recent media rumors related to the company's review of strategic alternatives.
"The company has not made any decisions related to strategic alternatives at this time and there can be no assurance that the exploration of strategic alternatives will result in any transaction or change in strategy," the miner said in a statement.
Dominion announced in March that its Board of Directors had formed a Special Committee to explore, review, and evaluate a range of potential strategic alternatives focused on maximizing shareholder value.
"The Special Committee, working together with the company's management team and advisors, is considering alternatives that could include the sale of the company. As previously disclosed, interested parties, including Washington Corporations, have executed confidentiality agreements with the company."
The statement followed the halting of trading in the firm's shares on Friday as rumors circulated about a possible takeover. Bloomberg reported that a person with knowledge of the negotiations said Dominion is in exclusive talks with Washington Cos. over a higher takeover offer than $13.50 a share that was at the center of a bid of $1.1 billion received in February.
"The final price tag is still being discussed and a deal could be announced early next week, according to the person, who asked not to be named because the matter is private," the newswire reported. The revised bid could be $14 to $15 a share, RBC analyst Richard Hatch said in a note to clients.