Latest Sale From Lulo Mine Brings 2017 Total to $17M, Average P/C of $1,458
July 30, 17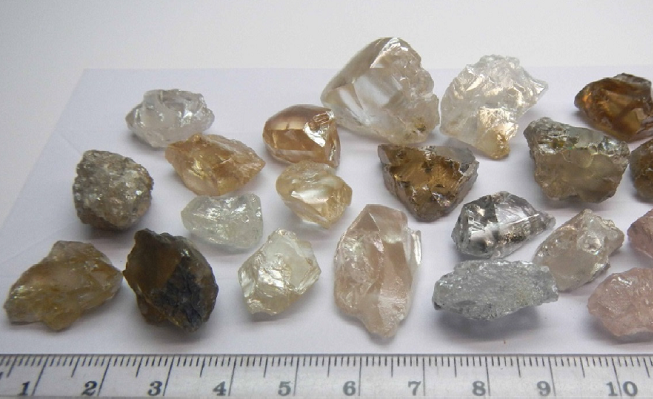 (IDEX Online) – Lucapa Diamond Company Limited and its partners, Empresa Nacional de Diamantes E.P. and Rosas & Petalas, have completed the sixth sale for 2017 of alluvial diamonds from the Lulo diamond project in Angola.
The Lulo project sale of 2,070 carats of diamonds achieved gross proceeds of $1.5 million, representing an average price per carat of $710 per carat.
The latest sale brought gross proceeds from Lulo diamond sales so far in 2017 to $17 million at an average price per carat of $1,458.
Diamond recoveries and grades have continued to improve at Lulo following the return to the high-value Mining Block 8 and 6 areas after the Angolan wet season, the miner said.
Recoveries of Special stones of 10.8 carats and larger since the last sale include three diamonds weighing more than 50 carats.