World Ruby Forum Announces Speakers for November Seminar
October 03, 17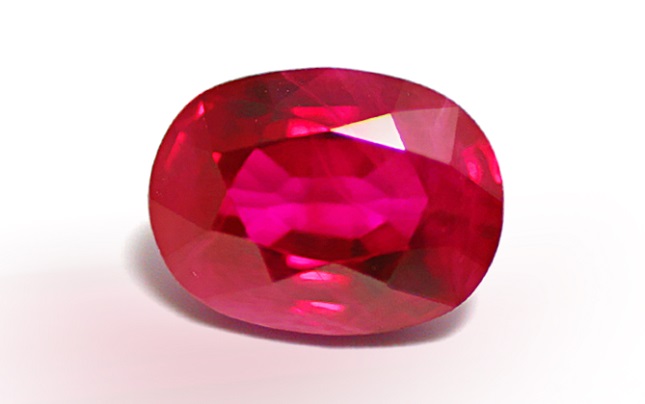 (IDEX Online) – Organizers of the World Ruby Forum announced the lineup of speakers for the November 4 event in Bangkok which is being held in association with the CIBJO Congress which begins the following day.
Speakers include Richard W. Hughes of Lotus Gemology, who will talk about 'Seeing Red: A Passionate Guide to Ruby'; Vincent Pardieu of VP Consulting and Cedric Simonet from Akili Minerals Services will speak about ruby deposits in areas such as Africa, Madagascar and Greenland.
Duangkamol Jiambutr, Director of the Gem and Jewelry Institute of Thailand, (GIT) and Santpal Sinchawla of Sant Enterprises will discuss gem and jewelry marketing; whule other speakers include Henry Ho, Chairman Emeritus of AIGS and President of the Jewelry Trade Center; Andrew Cody of Cody Opal, Australia; and former ICA President Paolo Valentini.
In addition, Sean Gilbertson, CEO, Gemfields Plc., and Nay Win Tun, Chairman of Ruby Dragon Group of Companies in Myanmar, will both address mine-to-market issues. Gaetano Cavalieri, President of CIBJO, the World Jewellery Confederation, will speak on corporate social responsibility. Didier Giard, President of French Association of Gemmology, will present his findings on ruby during a panel discussion.
Pornsawat Watanakul will moderate a panel which will include Boontawee Sriprasert, the Gem and Jewelry Institute of Thailand; Dr. Lu Taijin, the National Gemstone Testing Center; Hpone Phyo Kan Nyunt, from the Gubelin Gem Lab; and Dr. Hanco Zwaan of the Netherlands Gemmological Laboratory.
The organizing committee is made up of delegates from the (GIT), the Thai Department of International Trade Promotion, Ministry of Commerce (DITP), the Asian Institute of Gemological Sciences (AIGS), the Jewelry Trade Center (JTC) and the Association Française de Gemmologie (AFG).
The goal of the organizers is to raise awareness and understanding of ruby through promotion to the general public, as well as to entrepreneurs and agencies in both government and the private sector, and to promote Thailand as the world's jewelry trade center.