Mountain Province: Grades Up, Diamond Prices Seasonally Slow
October 24, 17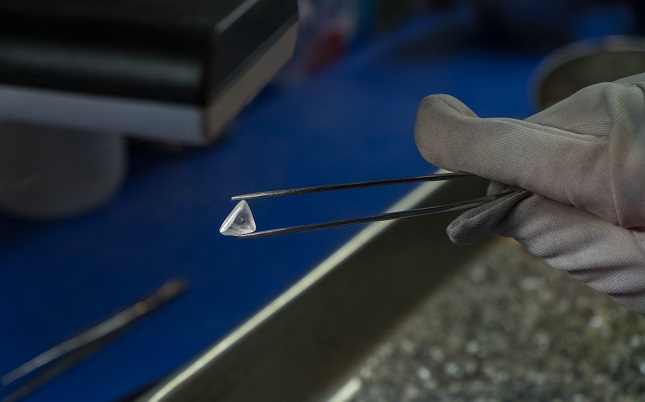 (IDEX Online) – Mountain Province Diamonds Inc. announced that grades recovered for the third quarter ended September 30 from the Gahcho Kué Diamond Mine were above plan while sales at its eighth sale of the year were slow due to Jewish and Hindu festivals.
David Whittle, the company's Interim President and CEO, said: "The recovered grade in the third quarter of 2.22 carats per tonne remains substantially above the 1.62 initially projected for 2017. Given the continuation of our strong plant performance and favorable grade experience at the GK Mine, we are well on track to meet and exceed our current full-year 2017 production guidance of 2,720,000 tonnes processed and 5,500,000 carats recovered on a 100% basis."
"Price experience in the eighth sale is consistent with that reported by the industry generally and reflects the seasonally slow period in the rough diamond sector around Jewish and Hindu New Years' holiday periods. Also, similar to the seventh sale, realized value per carat in the eighth sale reflects the inclusion of significantly fewer fancies and specials than previous sales, as well as a finer size distribution experienced in the summer's production."
Said Reid Mackie, the company's Vice President Diamond Marketing, "The October tender sale saw our highest levels of competition to date with an average of 11.8 bids per lot and 145 companies attending. This strong participation reflects continued deepening of Mountain Province's customer base and interest in our diamond offering. The result is that Mountain Province's sell through rate is one of the highest among major producers, despite recent market corrections and the traditionally slow lead up to the Diwali holiday period."