Lesedi La Rona Sale Boosts Lucara's Quarterly Sales
November 05, 17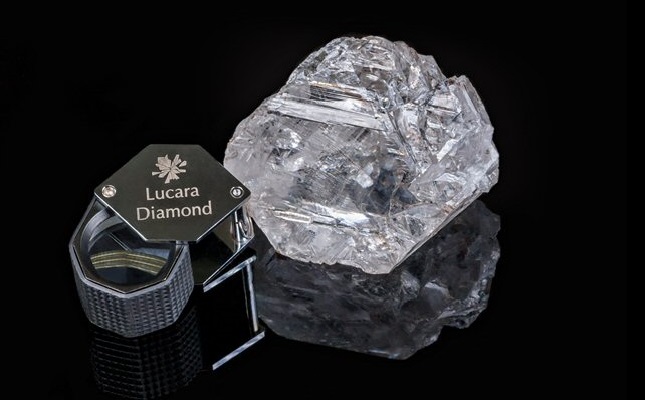 (IDEX Online) – Lucara Diamond Corp. announced third quarter revenues of $77.9 million, or $1,161 per carat compared with $38.1 million and $332 per carat respectively for the year-earlier quarter.
However, the Q3 average sales price was $389 per carat when excluding the sale of the Lesedi La Rona, the 1,111-carat diamond sold for $53 million in September.
Strong high value diamond production continued from the south lobe of the Karowe Mine during the quarter. There were 108 special stones (+10.8 carats), including two poor quality stones in excess of 100 carats, equating to a 4.1 percent weight percentage of recovered carats, the miner said.
"The reduction in carats processed has resulted in revenue guidance being decreased to between $165 million and $175 million, excluding the sale of the Lesedi La Rona," the firm said. "This does not reflect on the value of the Karowe resource as the south lobe diamonds sold in 2017 have increased in price compared to each of the past four years and the weight percentage of specials (+10.8 carats) recovered remains strong and firm at 5.0 percent for the year.
William Lamb, President and Chief Executive Officer, commented: "Cash flow generation during the quarter was strong reflecting robust sale prices including the sale of the Lesedi La Rona. The continued recovery of specials and an increase in prices compared to the prior year and in difficult market conditions emphasizes the quality of the Karowe stones over the long term. We are addressing issues with our mining contractor, improvements are being made and we expect the shortfall in recovered carats from the south lobe this year to contribute to future cash flows. We are pleased with the results of the Preliminary Economic Assessment which demonstrates the quality of our south lobe diamonds and the potential for long term operations at Karowe with the development of an underground mine."