GIA Reports 300% Rise in Retailer Lookup With Milestone of 7,500 Retailers
November 14, 17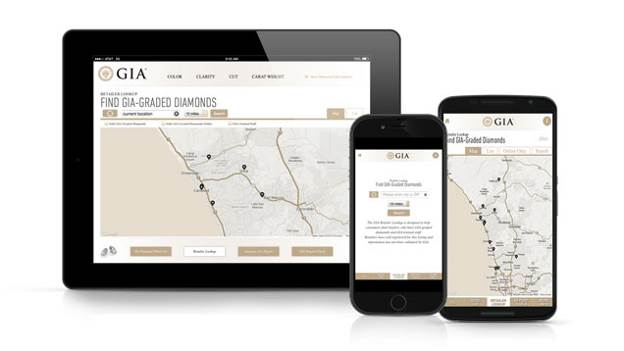 (IDEX Online) – The GIA reported a 300 percent increase in the number of consumers using its Lookup program to find retailers offering GIA graded diamonds and stores with GIA educated staff.
"With 7,500 registered doors and counting, the GIA Retailer Lookup lets consumers search for retailers by city or postal code, and provides addresses, store hours and directions for registered stores.
"So far in 2017 we've seen a more than 300 percent increase in the number of consumers using the Lookup to find retailers, which demonstrates the appeal of GIA reports and expertise," said Tali Nay, manager of GIA's Retailer Support Program. "GIA's Retailer Lookup is a great way for the gem and jewelry buying public to find retail jewelry stores carrying diamonds graded by GIA or employing GIA-trained staff."
Registered retailers have increased 60 percent over the past two years, and today 42 percent of the participating stores are outside of the U.S. The Retailer Lookup is part of GIA's Retailer Support Program that provides resources for retailers to help sales staff educate consumers about the 4Cs of diamond quality and the value of a GIA report, the lab said in a statement. As part of GIA's effort to ensure public trust in gems and jewelry, the Retailer Support Program offers materials to stores to help them educate their customers.
The Retailer Support Program includes authorized GIA signage, educational counter displays and brochures to bring authoritative GIA information about diamonds, colored stones and pearls into the conversation at the counter. The program also provides free videos, images, logos and interactive downloads that can be used in advertising, and on a retailer's website and social media pages. In addition, the Retailer Support Program offers training resources, including a series of training modules retailers can use with their staff.