CARAT+ Unveils Line-Up Of Expert Speakers And Seminars
March 28, 18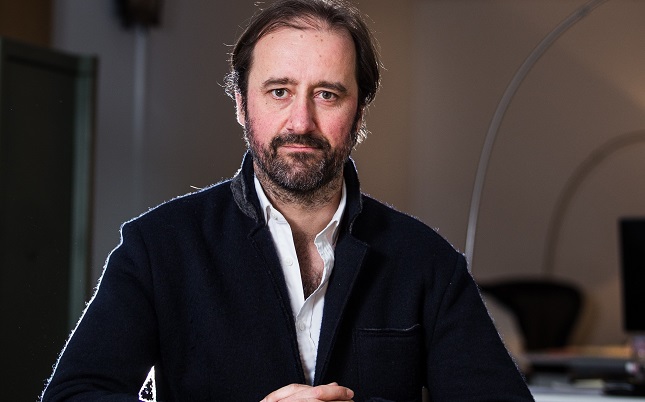 (IDEX Online) – The CARAT+ show is planning a series of talks and seminars hosted by leading industry experts.
This follows the recent announcement that GIA Executive Vice President and Chief Laboratory and Research Officer, Tom Moses, will speak at a GIA GemFest on May 7.
Jonathan Chippindale, Co-Founder and Chief Executive of augmented retail solutions and software provider, Holition, will give a talk titled, 'Digital Storytelling: How Brands Use Technology to Innovate' on May 6.
Based in London and the Netherlands, Holition is an award-winning creative studio specializing in premium digital experiences, augmented reality and artificial intelligence. It is affiliated with diamond broking and consultancy firm Bonas Group, with fifth-generation broker, Charles Bonas, serving as Holition's Chairman.
"Its technology projects bring audiences closer to brands, connecting digital to retail by delivering memorable retail experiences online, in-store and through mobile. Its clients include Richemont, LVMH, Swatch Group and Kering Group, among others."
Chippindale previously worked for the De Beers Group as a managing director and had responsibility for global marketing activities with a focus on China, India and the Gulf.
Also on May 6, CARAT+ Main Partner Antwerp World Diamond Centre (AWDC) and innovation strategy and business consultancy firm, Junction, will give the final six teams participating in the inaugural Hack4Diamonds event (May 4 to 6) the chance to present their forward-thinking ideas to CARAT+ exhibitors and visitors.
On May 7, the Responsible Jewellery Council (RJC) will offer an update on its activities and address current issues and challenges in the diamond trade. Speakers will include RJC Executive Director, Andrew Bone, and Director of Business Development, Edward Johnson.
On the final day of CARAT+, May 8, Katrien De Corte, Chief Officer of Education at HRD Antwerp, will present on new solutions for the identification of synthetic diamonds, including the company's new 'D-Tect' device that will be launched at CARAT+. De Corte's session will also center on 'Diamonds under Black Light' – a detailed study of the fluorescence grades of one million diamonds analyzed at the HRD Antwerp Diamond Lab. Those interested in the relationship between fluorescence and color, as well as the influence of nitrogen content, size, viewing conditions and light sources on fluorescence, are encouraged to attend.