Lucapa And Lesotho Govt To Receive $7M For Mothae Mine Development
October 29, 18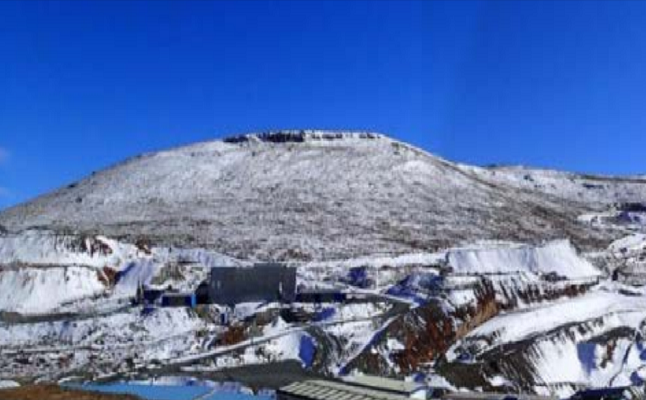 (IDEX Online) – Lucapa Diamond Company and the government of Lesotho have received an approved Term Sheet from the Industrial Development Corporation of South Africa Limited (IDC) for a ZAR100 million (US$7 million) development facility for the Mothae diamond mine in Lesotho.
Lucapa owns 70% of the operation, while the government of Lesotho owns the remainder.
The financing agreement with IDC, which is one of the largest development financiers in southern Africa, followed an extensive period of due diligence and site visits where the legal, technical and financial modeling of the two-Phase development of the Mothae mine were reviewed.
The Lesotho Minister of Mining, Keketso Sello, said the IDC support for the development of Lesotho's newest diamond mine would bring considerable economic benefits to the country.
"The IDC's support for the new Mothae mine, coupled with the significant investment being made by our partner Lucapa, underlines Lesotho's reputation as having the world's highest average $ per carat diamond production," he said. "We look forward to the new Mothae mine coming into production very soon as the next step in the continued growth of Lesotho's diamond mining industry."
The financing agreement with IDC comes as the commissioning phase commences at the 1.1Mtpa Mothae diamond plant, with first commercial diamond recoveries scheduled for early November 2018.
The commercial terms of the IDC facility are standard for a loan of this nature, Lucapa said. The facility is for a period of four years and includes a 12-month moratorium on capital repayments. Interest is calculated at the Johannesburg Interbank Average Rate (JIBAR) plus 8.6%, which currently equates to a rate of 15.6% per annum.
Following approval by the government and Lucapa as shareholders, Mothae and the IDC will work to finalize the loan and respective security agreements in the next few weeks.
The IDC facility will considerably strengthen Mothae's cash position, which, subject to the IDC loan covenants being met, will also enable repayments of shareholder loans from Mothae to Lucapa, the miner added.