Gem Diamonds publishes results for 2018
March 13, 19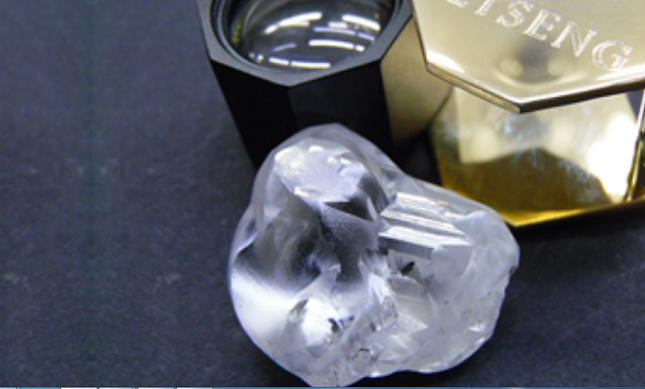 Gem Diamonds, a leading global diamond producer of high value diamonds, published its financial results.
The firm reported a revenue of $267.3 million, compared to $214.3 million in 2017. It recovered 126.875 carats from the Letseng mine, compared to 111.811 carats in 2017. The average value achieved was $2,131/ct. compared to $1,930/ct. in 2017. In 2018, Gem Diamonds recovered no less than 15 diamonds larger than 100 carats, opposite seven in 2017. A 138.28 carat white diamond sold for $ 60,428/ct., the highest dollar per carat achieved for a white rough diamond during the year.
Commenting on the results, Gem Diamonds' Chief Executive Clifford Elphick said:
"Gem Diamonds achieved a good set of results, characterised by the recovery of 15 diamonds greater than 100 carats, a record for a single calendar year. Production in 2018 also included the highest recovery of diamonds greater than 20 carats, with 80 percent of revenue primarily generated by diamonds greater than 10 carats."
The only dissonance in the annual reporting was the announcement that the board had resolved "not to propose the payment of a dividend in respect of the 2018 financial year and ongoing focus on the Business Transformation, in order to strengthen the balance sheet." Like many other junior miners, Gem Diamonds' shares are not doing well in the stock market, in spite of its excellent run in 2018.
Gem Diamonds owns 70 percent of the Leteng mine in Lesotho and 100 percent of the Ghaghoo mine in Botswana. The Letseng mine is famous for the production of large, top colour, exceptional white diamonds, making it the highest dollar per carat kimberlite diamond mine in the world.