Palladium passes the $1,600 mark, while gold prices remain steady.
March 21, 19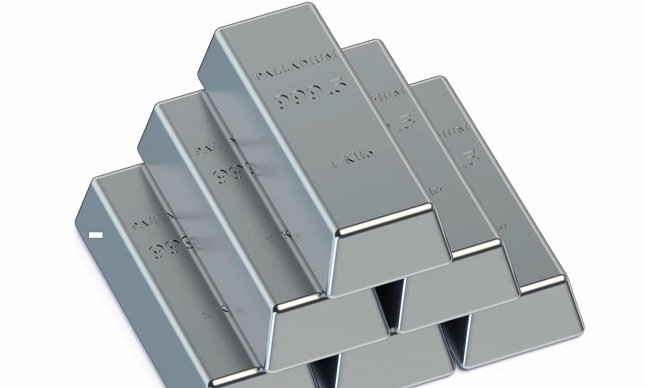 Reuters reported that the precious metal palladium had passed the 1.600 per ounce mark for the first time in history this week. The significant leap in value came in the wake of the news that Russia is planning to ban the export of precious metals scrap. fuelled concerns over an already supply-constrained market.
"There have been rumours that Russia would restrict exports of some scrap materials. When the market is as tight as palladium is, sometimes such news can take on more significance than it should," Reuters quoted Philip Newman, a director at Metals Focus.
Russia is a major producer of palladium. Palladium is primarily used in the
manufacturing of emissions-reducing catalytic converters for car engines. Palladium is used to produce catalytic converters for gasoline engines, while platinum is used for catalytic converters for diesel engines. Following what is called Volkswagen's "dieselgate" scandal, back in 2015, demand for platinum has fallen and supply is in surplus, causing platinum's prices to drop below those of palladium and gold. At about $850 an ounce, platinum is around a third of its value in 2008.
Palladium's value, on the other hand, is on the rise, among others due to news that China, the world's biggest car market, will enforce stimulus measures to boost its economy. Also, industry analysts attribute the spike in palladium prices to speculative buying interests. As a result, the price of palladium has almost doubled since August 2018 and surged about 27 percent this year alone.
Meanwhile, gold prices remain above the $1,300 level. The World Gold Council wrote that "the Federal Reserve Open Markets Committee (FOMC) meeting on 20 March is expected to confirm market expectations that the Federal Reserve (Fed) will remain on hold for the rest of the year. This, in turn, will likely influence gold's performance. Our historical analysis shows that when the Fed has shifted from a tightening to a neutral stance, gold prices have increased, even if this effect has not always been immediate. In our view, the combination of rangebound US interest rates, a slowdown in the appreciation of the US dollar and continued market risks will continue to make gold attractive to investors."