Jewelry giant to join discussion on circular fashion at Copenhagen Fashion Summit
May 15, 19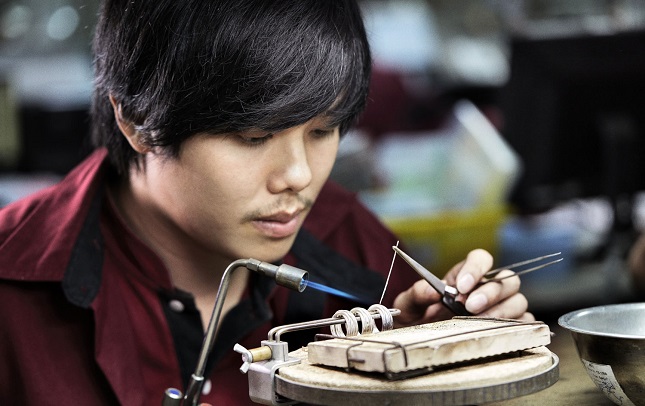 Stephen Fairchild, Chief Creative and Brand Officer will take the stage at this year's prestigious Copenhagen Fashion Summit to debate how circular design can create fundamental change in the industry.
Fashion designers hold the power to create items that consumers fall in love with, but they also have the opportunity to make the industry more sustainable. At this year's Copenhagen Fashion Summit, Fairchild will discuss the role of innovation and creativity in driving a circular fashion system in which materials are designed and recycled to avoid waste.
"Consumers today, especially the younger generation, want to know how products are made. They make a conscious decision with every purchase. With more awareness and more transparency comes a real urge to drive sustainable change in our industry. That's an amazing journey to be part of," he said.
Students from world-leading design and business schools will return to the Youth Fashion Summit on 13-16 May to challenge the established industry with critical solutions on how to move forward. In partnership with Pandora, students will engage in a case competition that will particularly focus on Sustainable Development Goal 5: Achieve gender equality and empower all women and girls. Students will dive deep into the jewelry supply chain and deliver a guiding principles document on how the industry can drive gender equality across operations and society. The main insights and recommendations will be presented at Copenhagen Fashion Summit. Youth Fashion Summit is a sustainability program put together by Global Fashion Agenda and Copenhagen School of Design and Technology, which for a two-year period has been in collaboration with United Nations Global Compact and Pandora.