Namibian banks cooperate to finance construction of Debmarine's new vessel
June 24, 19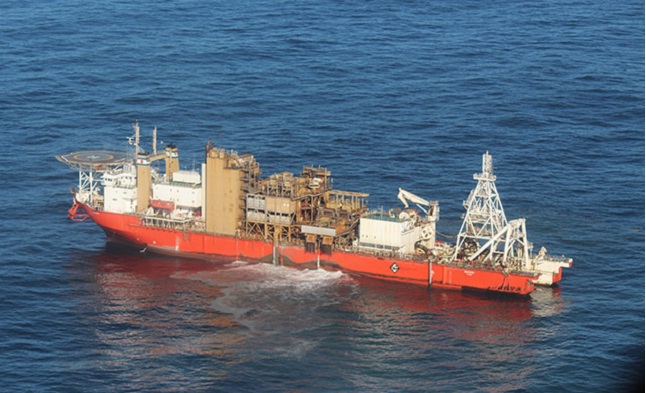 Bank Windhoek, Standard Bank Namibia, RMB Namibia and South Africa's Absa Bank are reported to have joined Nedbank Namibia to raise around N$5,6 billion to finance the construction of Debmarine's new vessel, with Debmarine contributing N$1.4 billion. The investment is the biggest in the Namibian mining industry, and the biggest in the world's marine diamond mining sector.
De Beers Marine Namibia (Pty) Ltd (Debmarine) is a marine diamond mining company jointly owned by the Namibian government and mining conglomerate De Beers Group. The newspaper The Namibian reported that the company announced earlier this year that it was adding another custom-made vessel to its fleet, and that it's expected to grow current production by at least 35 percent % from the current 1.4 million carats output.
Bruce Cleaver, chief executive officer of the De Beers Group, was quoted saying that some of the highest quality diamonds in the world are found in the sea off the Namibian coast, and this investment is expected to effectively exploit the coastline's precious stones.
"The investment also explains the coming together of the four local and one South African bank to finance the construction of the vessel. The Netherlands-headquartered shipbuilding company Damen Shipyards was awarded the vessel construction tender, and is expected to complete the job before 2022," the publication wrote.
Debmarine's CEO Otto Shikongo said the coming together of the banks to fund such a project of national importance was commendable. "This is an important indicator that when it comes to national importance, we put aside all our other interests," he observed.