Lucapa reports positive second quarter
July 16, 19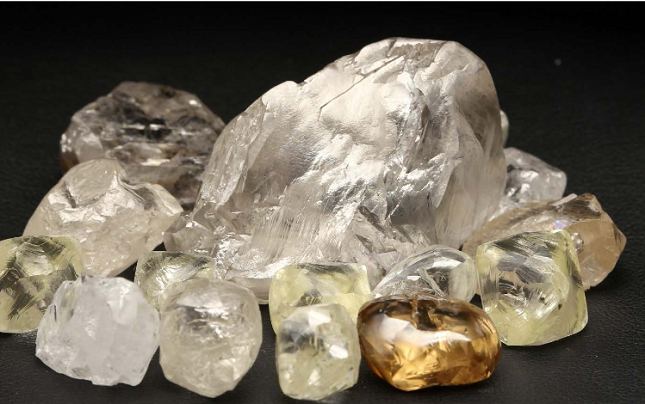 Lucapa Diamond Company Limited, the diamond firm with mining interests in Angola, Botswana, Lesotho and Australia reported on its quarterly activities report for the period that ended 30 June 2019. It said that the arrival of a new mining vehicles at the f Lulo mine in Angola and a the accessing of higher-grade mining areas at the Mothae mine in Lesotho would make 2019 a successful and profitable year.
The second tender of run of mine of the Mothae (Lesotho) diamonds was held in Antwerp in May. The parcel of 7,008 carats of carats of rough diamonds sold for US$3.5 million. The tender included prices of up to US$26,000 per carat paid for individual Mothae gems.
The sale brought to US$7.3 million the total sale proceeds generated from the two tenders of Mothae diamonds completed in H1 20195. This represents an average overall price of US$588 per carat for the entire run of mine production or US$729 per carat for diamonds in the +11 sieve size fraction. The next sale of Mothae diamonds is scheduled for July 2019 in Antwerp, with a further export of diamonds for tender to commence later in 2019. In total, three Mothae diamond tender sales are scheduled for 2019, compared to two in 2019.
The sale of 5,573 carats of run of mine Lulo diamonds (Angola) during the second quarter grossed US$10.0 million, representing an average price per carat of US$1,800. This took total 2019 sales to US$22.1 million, at an exceptional average price per carat of US$3,668, further underlining Lulo's status as the world's highest average price alluvial diamond production
The sale also marked the launch of Lucapa's diamond value-adding strategy, which aims to generate additional profits for Lulo production beyond the mine gate. Lucapa and its Lulo partners expect to announce further details relating to this cutting and & polishing agreement later this year.
Lucapa's two other assets, Brooking in Western Australia and Orapa Area F, Botswana are not yet in production.
The Brooking project is in the West Kimberley region of WA within 50 km of the Ellendale mine which, until its recent closure, produced more than 50 yellow of the world's fancy yellow diamonds. No exploration was conducted at Brooking during the Quarter.