Alrosa signs agreement, about to begin work in Zim
July 16, 19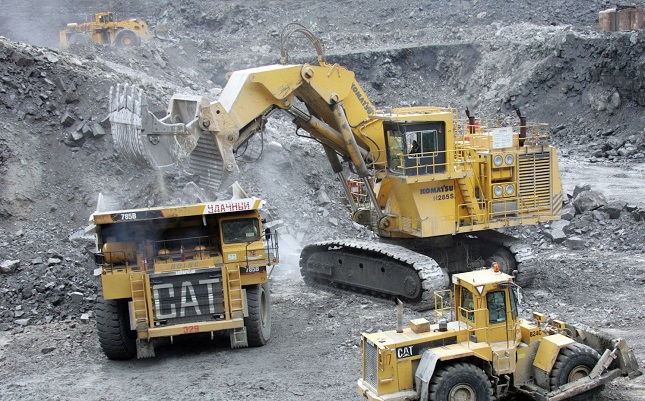 Alrosa of Russia, the world's leading diamond producing nation, and state-owned Zimbabwe Consolidated Diamond Company (ZCDC), reached agreement to develop diamond deposits in Zimbabwe.
The agreement was signed by ALROSA Deputy CEO Vladimir Marchenko and ZCDC Non-Executive Board Chairman Killian Ukama. Emmerson Mnangagwa, President of the Republic of Zimbabwe, and Alrosa CEO Sergey Ivanov attended the signing ceremony.
As per the joint venture agreement, Alrosa acquires a 70 percent controlling stake for the development of greenfield projects, with ZCDC the remaining 30 percent.
At first, the jv will undertake geological exploration of greenfield deposits. "Further objectives of cooperation are diamond mining and independent sale of rough diamonds in external markets." Alrosa said in a statement.
According to the terms of the agreement, Alrosa will be allowed to prospect for potential diamond mining fields nation-wide. In case a new prospective area is discovered, Alrosa is expected to request a mining license for this area from Zimbabwe's Ministry of Mines and Mining Development.
"[The] creation of a joint venture is a major step in the cooperation with our partners in Zimbabwe. We are committed to productive work in the exploration of new promising areas and subsequent diamond mining. Our specialists have been working in Zimbabwe for more than three months now, and the national authorities have been of great support to them. We have chosen various projects for the joint venture, and part of them is to be launched this autumn. Of the existing fields for development, we are preliminary considering the areas located in the Chimanimani region," commented ALROSA Deputy CEO Vladimir Marchenko.
In December 2018, ALROSA formed an affiliate company in Zimbabwe, named Alrosa (Zimbabwe) Limited, for the implementation of projects in mineral prospecting, exploration and mining operations with a view to creating joint diamond-mining and other mining enterprises.