Vicenzaoro September 2019 show to focus on sustainability
August 09, 19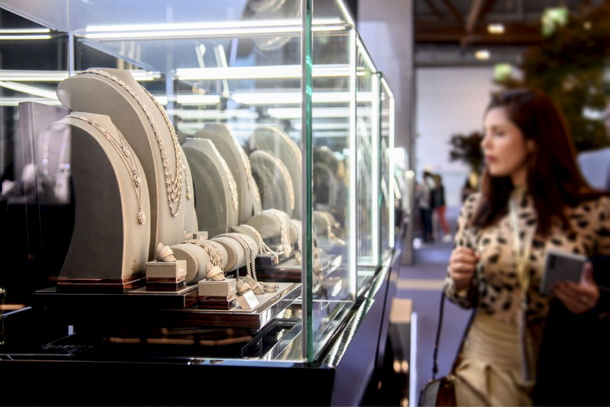 Content:
At Vicenzaoro September 2019, the topic of its "VISIO.NEXT" program will be "Spreading Sustainability." The program introduces show visitors to the topic and "culture of sustainability, communicating the importance and looking at the best and most effective practices for embarking on an entrepreneurial course heading in this direction."
Among the topics covered will be the problems linked to gemstone stone and precious metal supplies; the rise in demand for sustainable raw materials; the need to be informed about the new codes soon to be enforced for companies; how brand and media storytelling has evolved in terms of communicating with the consumer; as well as a final practical reflection on the risks, costs and benefits for companies that choose tov travel the road to sustainability.
These and other relevant topics will be presented and discussed by experts from the world of fashion, an industry that since long has begun thinking about, talking about and acting upon the requirements toward a sustainable fashion industry; international journalists and influencers; leading jewelry companies which have adopted and implemented Corporate Social Responsibility policies; as well as government representatives.
Among the speakers will be:
Monica Stephenson

,

founder of the award-winning jewelry blog idazzle.com in 2008, and the responsible gem company ANZA Gems in 2015. ANZA Gems fuels development in Kenya and Tanzania through fair trade gem purchasing and supports education initiatives in gem mining communities.

Stephenson

has recently collaborated with NGO Pact, the Tanzania Women Miners Association and Everledger on a joint effort to bring women miner's gems of Tanga, Tanzania to the international market.

Matteo Ward

,

Co Founder Sustainable Fashion Brand WRAD

.

From 2017 Matteo Ward is a member of a panel of experts created by UNECE (ONU) for the development of a functional policy framework to stimulate the traceability of the supply chain, a member of Fashion Revolution Italia and Advisory Board member of BluE (electric mobility).

Will Kahn, the jewelry market director of Moda Operandi, is also a contributing editor at Town & Country Magazine and the man behind jewelry Instagram @willsnotebook.

Cristina Squarcialupi

,

Vice President

of

UNOAERRE

;

Maria Benedetta Francesconi,

Manager of MISE - DGPICPMI - VI Division - Head of the Secretariat of the OECD NCP for corporate social responsibility

.