IDEX on-site report: 36th edition of India International Jewellery Show (IIJS) opens
August 09, 19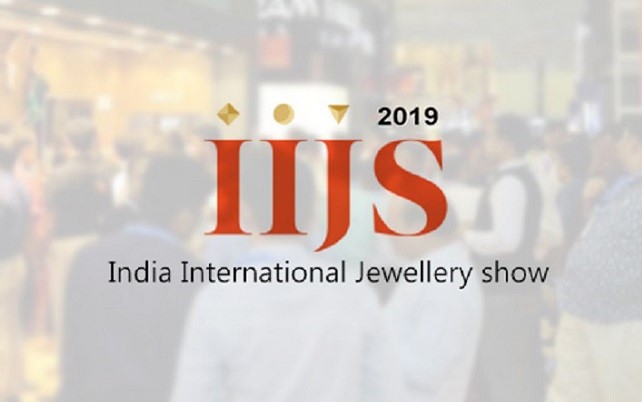 The 36th edition of India International Jewellery Show (IIJS) opened on Thursday, August 8th, albeit it only for those who had received an exclusive invitation for "Preview Day - By Invitation Only." On Friday August 9 the show floors were opened to all the registered participants. The IIJS will run until Monday August 12.
The chief sponsor of the show, the Gem & Jewellery Export Promotion Council of India (GJEPC) reported 35,000 visitors had preregistered, about 5,000 less than the previous year.
According to the Executive Director of the GJEPC, Mr. Sabyasachi Ray, the preregistration for this year were lower because in 2018, many visitors had successfully used the online registration system and, due to the ease and smooth experience with the online system, therefore saw no reason to exert themselves going through the preregistration module. Ray emphasized that the number of exhibitors has increased, and that the show's floor space had been expanded. This year's show is the largest to date in floor space, more than 2,500 booths.
While, in view of the current market mood, diamond dealers have lowered their expectations, it will be interesting to learn how gold jewelry will perform, Yaron Barzilay, managing director of IDEX Mumbai. "Usually, the gold segment does very well at the IIJS. This year, however, as the show is taking off, so is the price of gold. And with the gold price soaring, uncertainty follows for the gold jewelry sector. In addition, during the past days, the Indian Rupee has fluctuated strongly against the dollar, adding to the higher price of gold," Barzilay added. "Some predict that the price of gold will continue to rise until Diwali, but time will tell, of course."