Rio Tinto Launches New Pink Diamond Collection
September 09, 19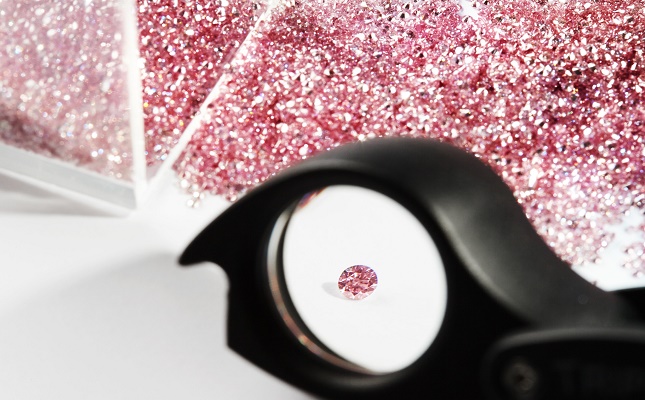 (IDEX Online) - Australian miner Rio Tinto has launched a new collection of rare pink diamonds from its Argyle mine in Western Australia. The Argyle Pink Everlastings Collection comprises 64 lots and weighs in at 211.21 carats represents just 2 percent of the annual Argyle pink diamond production.
Every diamond in the collection weighs up to 0.14 carats.
"The Everlastings Collection, representing one of the last offerings of its kind from the Argyle mine, will feed the unstoppable demand from designers and jewelers who appreciate the finite rarity of these beautiful gems," said jewelry historian Vivienne Becker.
Each lot in the collection is accompanied by a certificate of authenticity.
The collection will be tendered alongside the annual Argyle Pink Diamonds Tender in Perth, Singapore, London and New York with bids closing on 9 October 2019.
The Argyle diamond mine is due to close in 2020.