Lucara Uncovers 9.74 Carat Blue Diamond from Karowe
September 26, 19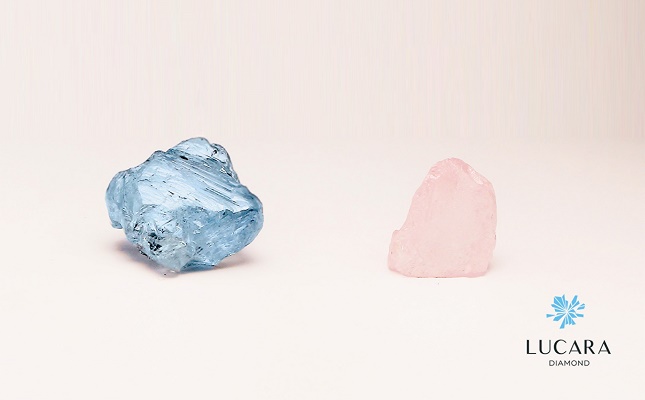 (IDEX Online) - Lucara Diamond Corp. today announced the recovery of an exceptional blue, 9.74-carat gem-quality diamond from its Karowe Diamond Mine in Botswana.
The mining company also showcased a newly discovered 4.13-carat pink, gem-quality diamond from the same mine.
"Lucara is extremely pleased with the recovery of these rare, sizeable, fancy coloured diamonds, which have the potential to contribute meaningful value to our regular production of large, high value type IIa diamonds," said Eira Thomas, Lucara CEO.
The company will offer the diamonds for sale in its fourth-quarter tender, which will take place in December.
Lucara recently sold a 2.24-carat blue diamond from Karowe for $347,222 per carat.