Dominion Diamond Mines Names Interim CEO
February 05, 20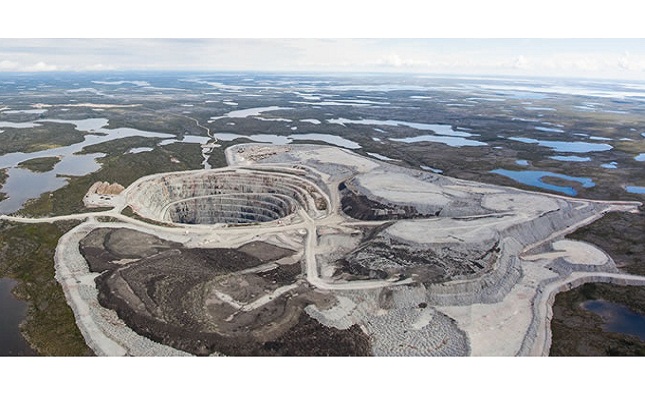 Dominion Diamond Mines ULC has appointed Patrick Merrin as its interim CEO. Merrin, COO - Mining of The Washing Companies, takes over from Shane Durgin who has left Dominion.
"Having Patrick step in as interim CEO, in addition to his recently announced role as COO - Mining for The Washington Companies, will provide for a seamless transition in leadership and continued strong oversight moving forward," said Larry Simkins, president and CEO of The Washington Companies and a director of Dominion.
Merrin most recently served as senior vice president of Canadian Operations for Goldcorp prior to the sale to Newmont. Prior to Goldcorp, he held a variety of positions at Hudbay Minerals, Adex Mining, Lucas Milhaupt Europe and Handy & Harman.
"I am excited to be working more closely with the Dominion team and help realize our opportunities to improve near-term operating performance and continue to pursue its long-term exploration potential. I appreciate the confidence of The Washington Companies and the entire Dominion team as we enter an exciting new chapter for the company," he said.
Dominion Diamond Mines ULC owns a controlling interest in the Ekati Diamond Mine, which it operates, and owns 40-percent of the Diavik Diamond Mine. The company also holds a controlling interest in the Lac De Gras Diamond Project.