Costco Customer Pays over $600,000 for a 10-ct Solitaire
March 09, 20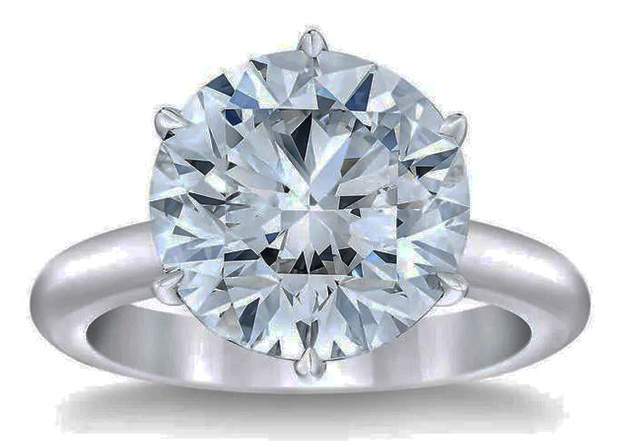 (IDEX Online) - A shopper splashed out more than $600,000 on a diamond engagement ring at Costco.
The company said it was a cushion-cut 10-carat solitaire, according to New York Daily News, but didn't give further details.
Costco, the world's second largest retailer after Walmart, is better known for selling groceries and household items in bulk, rather than high-value jewelry.
But it hit the headlines last June when it announced it had sold a $400,000 diamond ring. It said it was a a platinum ring set with a round brilliant of 10.03 carat, VS1 clarity, I-color.
Richard Galanti, Costco's chief financial officer, highlighted the latest diamond sale during an earnings call on Friday. He said: "We recently sold another high-value large-carat diamond for a little over $600,000."
Costco's website lists a range of 354 diamond rings, priced from $250 for a round brilliant 0.08-ctw VS2 clarity, I-color 14kt white gold stackable diamond band, up to $364,999 for a round brilliant 7.45-ct VS1 clarity, F-color diamond platinum solitaire ring (pictured above, from Costco website).