Coronavirus: Alrosa and De Beers Sales Plunge by over 90 per cent
July 19, 20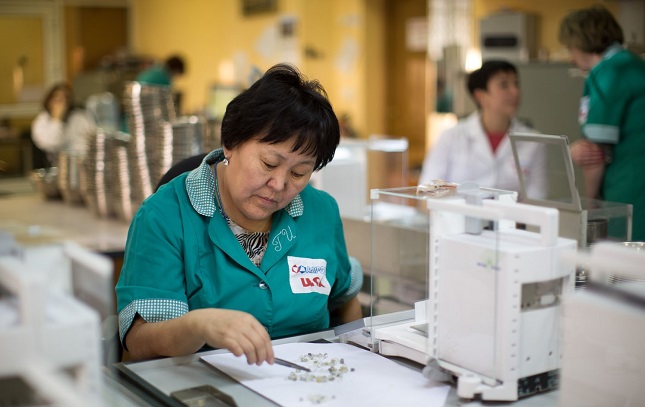 (IDEX Online) - Alrosa and De Beers have both reported disastrous Q2 sales - down over 90 per cent - because of COVID-19.
The two miners, who account for more than half of all diamonds produced globally, said they'd been by an unprecedented slump in demand.
Alrosa's rough sales were down 91 per cent year on year to $74.1m and De Beers' fell 96 per cent to $56m.
Both companies have revised down their production forecasts. Sights and tenders have either been canceled, or taken place with minimal attendances and interest.
De Beers said COVID-19 had hugely affected demand from consumers as well as the cutting and polishing sector, which had been hit by lockdowns, especially in India.
It also said Sight holders had been unable to travel to Botswana, and it had been forced to cancel the Sight in late March.
Rough production fell 54 per cent to 3.5m carats during the quarter, because of enforced shutdowns of its mines and poor demand.
Alrosa also reported a huge drop in its rough production, down 42 per cent to 5.7m carats.
Both companies have been refusing to budge on price despite the slump in demand. As a result some buyers have been turning to smaller and more price-flexible miners.
Pic shows Alrosa rough diamonds being sorted