Diamond Boss Found Dead in River Tragedy
September 14, 20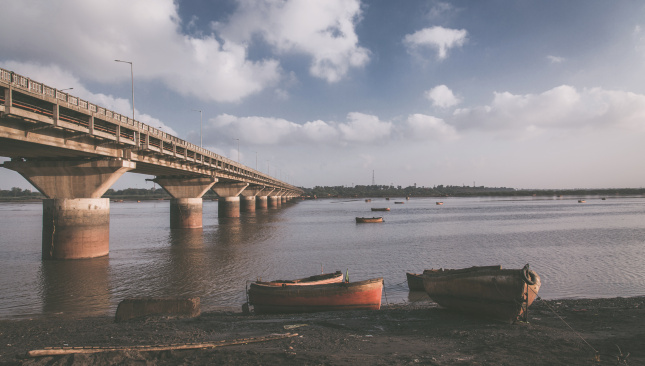 (IDEX Online) - The body of Jaysukh Gajera, president of Surat Diamond Polishers' Association, has been found on the bank of a river in Surat district.
He headed the trade body for 15 years but went missing last Wednesday.
Local police were quoted as saying Mr Gajera, 53, had been facing financial crisis during lockdown. They said they were exploring a number of possibilities.
His death has been recorded has been registered as accidental, according to The Indian Express newspaper.
Balubhai Vekarya, secretary of Surat Diamond Polishers' Association Balubhai Vekarya said Mr Gajera called him on Wednesday evening saying he wanted to resign.
Police found his body the following day below the Kathor bridge on River Tapi.
Pic shows River Tapi