Trolls Force Jeweler Tanishq to Pull Interfaith Ad
October 14, 20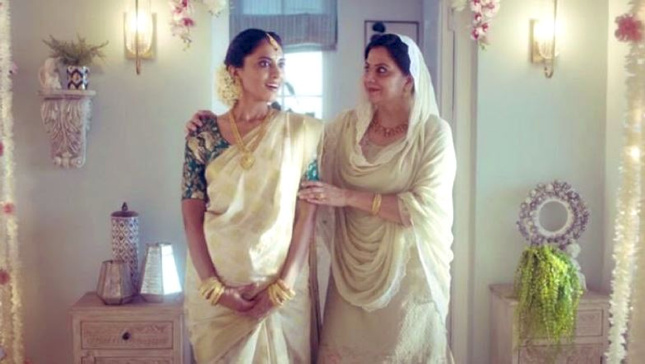 (IDEX Online) - Indian jewelry chain Tanishq has withdrawn an advert depicting a Muslim-Hindu baby shower after a furious backlash on social media.

Critics claimed it glorified what Hindu extremists have labeled "love jihad" - the alleged campaign by Muslim men to seduce and convert Hindu women - and launched a vicious "trolling" campaign online.
The 45-second was part of an advertising campaign "Ekatvam" (Oneness) by market leaders Tanishq, a subsidiary of the massive Tata conglomerate, which has 274 stores in 160 Indian cities.
"We are deeply saddened with the inadvertent stirring of emotions and withdraw this film keeping in mind the hurt sentiments and well being of our employees, partners and store staff," said Tanishq, which released the ad on 9 October.
The ad shows a pregnant Hindu woman being escorted to a godh bharai, or baby shower, by her Muslim mother-in-law.
The young woman, addressing her mother-in-law, says: "But this tradition is not observed at your home," to which the older woman replies: "Isn't it a tradition for every home to keep daughters happy?"
Eighty per cent of Indians are Hindu.
Pic shows screen grab from the controversial ad