Fashion Model is Face of De Beers Sustainability Campaign
November 19, 20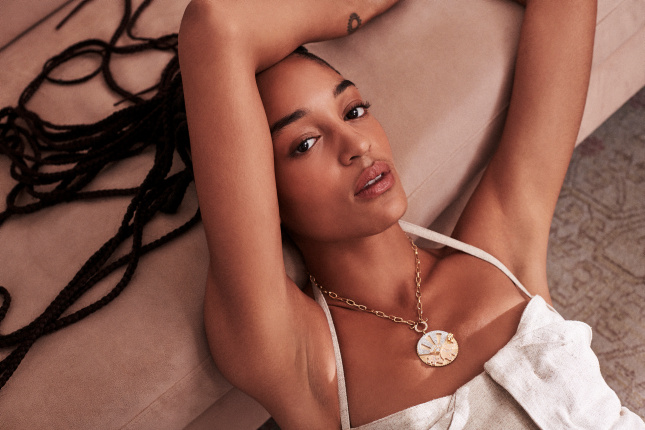 (IDEX Online) - Fashion model Indira Scott is fronting a De Beers' campaign highlighting sustainability in the diamond sector.
Five leading US designers - Jade Trau, Jennie Kwon, Julez Bryant, Sara Weinstock and Zoe Chicco - each produced a pendant featuring rough diamonds from Botswana, inspired by the country's people, wildlife and landscape after a visit last year.
Their pieces, part of the ReSet Collective campaign, have been modelled by Ms Scott, 23, (pictured) and will be sold online by Sotheby's next month (10 to 17 December).
Indira Scott said: "This collective of independent female designers has been so inspiring to me. Each of their stunning designs tells its own unique story about the important positive impact that diamonds help create for the people and wildlife of Botswana."
Estimates range from $20,000 to $25,000, and the full hammer price will be split between Stepping Stones International in Botswana and the NAACP Legal Defense Fund in the US.